3986 news items tagged Telecom service, infrastructure
Chunghwa Telecom saw its revenues grow 0.3% on year to NT$18.55 billion (US$613.11 million) in April, while net profits increased 0.7% to NT$3.8 billion. EPS for the month stood at...

While 3GPP (3rd Generation Partnership Project) plans to decide on first-stage 5G standards in the second half of 2018, some mobile telecom carriers showcased field testing of 5G...

Far EasTone Telecommunications (FET) posted the highest ARPU of NT$883 (US$29.29) for its mobile service subscribers in the first quarter of 2017, compared to NT$861 of Taiwan Mobile...

Price competition in Taiwan's mobile telecom service market is expected to ease shortly as the prevailing low rates for unlimited 4G services have significantly cut into the profits...

There were 1.346 billion subscribers of mobile communication services in China as of the end of March 2017, increasing 0.59% on month and 4.07% on year, and 161.03 million (11.96%)...

Taiwan's direct Internet connection with 12 countries (including Hong Kong and Macao) reached total bandwidth of 2.095Tbps as of the end of the first quarter of 2017, increasing 1.38%...

Chunghwa Telecom (CHT) is to promote its in-house developed IoT platform to the business sector and aims to generate revenues of over NT$10 billion (US$33.04 million) a year from...

Asia Pacific Telecom (APT) plans to set up 300 large-scale base stations as well as over 11,000 Small Cell base stations to enable services through its 2600MHz frequency band, according...

Taiwan's National Communications Commission (NCC) has indicated that it will for the third time release 2100MHz and 1800MHz frequency band units with total bandwidth of 150MHz for...

The China government began to implement the Broadband China policy in 2013 and consequently fiber-optic infrastructure has been widely established. The number of FTTH subscribers...

Taiwan's National Communications Commission (NCC) has approved Chunghwa Telecom's (CHT) proposed reductions in monthly circuit-leasing fees for its FTTx subscribers and in IP peering...

Huawei is committed to help the community develop into smart society, according to Eric Xu, vice chairman and rotating CEO of Huawei Technologies.

Far EasTone Telecommunications (FET) has reported revenues of NT$7.356 billion (US$240.17 million), up 0.55% on month but down 7.98% on year. Net profits for the month reached NT$963...

Chunghwa Telecom (CHT) on April 10 reported consolidated revenues of NT$18.04 billion (US$593 million), net operating profit of NT$3.62 billion and net profit of NT$3.07 billion for...

China-based telecom equipment and smartphone vendor Huawei Technologies has released its 2016 financial report, posting net profit of CNY37.052 billion (US$5.38 billion), up 0.38%.

Chunghwa Telecom (CHT) is upgrading and expanding its fiber-optic networks to increase the proportion of fixed-line broadband Internet-access subscribers using maximum download speed...

India, with the number of its mobile users already exceeding one billion in 2015, the number of its broadband users accounting for 44.9% of Internet-access subscribers in the first...

The largest China-based mobile telecom carrier China Mobile on March 23 released its financial report for 2016, recording consolidated revenues of CNY708.421 billion (US$106.7 billion),...

The Japan government relaxed regulations on unlocking SIM of handsets in early 2017 and consequently MVNO (mobile virtual network operator) business has been in booming development...

At Mobile World Congress 2017, three tends of wireless networking/communication development were revealed: Commercial operation of pre-5G networks will begin ahead of the original...

China Unicom on March 15 released its financial report for 2016, posting consolidated revenues of CNY240.98 billion (US$36.29 billion), growing 2.4% on year, EBITDA (earnings before...

China-based telecom equipment maker ZTE has named Yin Yimin as its new chairman with immediate effect. ZTE said outgoing chairman Zhao Xianming has resigned from the chairmanship...

The global number of LTE (4G) mobile communication subscribers quickly increased to 1.935 billion at the end of 2016 according to statistics by the GSA (Global mobile Suppliers Association),...

Chunghwa Telecom (CHT) has reported net profits of NT$3.01 billion (US$96.96 million) for February, down 21.2% from a year earlier. The earnings translated into an EPS of NT$0.39...

Mobile telecom carrier Taiwan Mobile saw its net profits increase 7% on year to NT$2.68 billion (US$86.47 million) in the first two months of 2017.
Related photos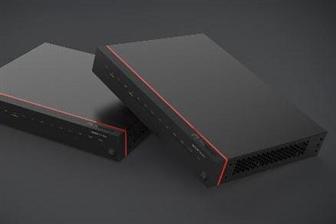 Huawei SD-WAN uCPE AR650
Photo: Company, Thursday 22 February 2018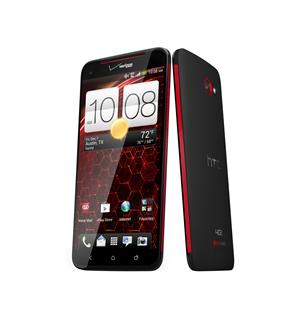 HTC Droid DNA
Photo: Company, Friday 16 November 2012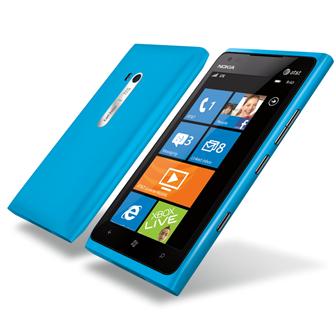 Nokia Lumia 900
Photo: Company, Friday 13 January 2012
Related news around the web