445 news items tagged SSD
In view of continued growth in global demand for SSDs, Micron Technology and SK Hynix are interested in investing in Taiwan-based SSD controller IC design houses including Silicon...

NAND flash solution vendor SanDisk aims to take the top vendor title in both the enterprise and client SSD sectors, according to company CEO Sanjay Mehrotra.

Echostreams Innovative Solutions, LLC., a U.S. based OEM/ODM server and storage solutions provider (Computex booth #K0516) announced the availability of a family of patented ultra-high...

Having posted record high revenues of NT$9.84 billion (US$322.15 million) in 2013, memory module maker Apacer Technology will aim to boost its sales of embedded, industrial, consumer...

The recent roll-outs of new SSDs by Kingston Technology and Memoright will help ramp up the penetration rate of SSDs in the data storage device segment, according to industry sourc...

Micron Technology has announced a new personal storage class solid state drive (SSD), the M550, which is designed to meet the increasingly demanding needs of high-performance computing,...

SSD (solid state drive) sales are expected to enjoy strong growth in 2014 thanks to falling NAND flash prices, according to Peter Shu, chairman of memory module maker Transcend Inf...

For the purpose of achieving an optimal price/performance ratio, the only viable storage option for corporations performing data and system backup is traditional rotating magnetic...

Packaging and testing firm Powertech Technology (PTI) is looking to boost its overall output for SSD-use NAND flash memory to 150,000-200,000 units a month in May-June, up from the...

In the industrial PC market, there is strong demand for high-performance, highly reliable and ruggedized SSDs (solid-state drives). Apacer Technology has overcome SATA III technology...

Phison Electronics will begin producing SSD controller chips using a 28nm process at Taiwan Semiconductor Manufacturing Company (TSMC) in the fourth quarter of 2014, according to...

A near-doubling of the market for solid-state drives was unable to help the computer-related storage industry in 2013, which slid 5% in shipments because of continuing contractions...

Toshiba has finalized the purchase of all assets of OCZ Technology, making it a wholly-owned subsidiary. Effective immediately, the subsidiary will operate independently as OCZ Storage...

Toshiba has entered into an agreement with OCZ Technology to acquire substantially all of OCZ's SSD business, according to the Japan-based company. The transaction will be completed...

Western Digital has developed a new hybrid drive technology, integrating an 120GB solid state drive (SSD) and an 1TB hard disc drive (HDD) into a 2.5-inch hard drive. The company...

OCZ Technology shifted its corporate focus away from legacy DRAM memory modules in 2011, and has since built on its expertise in high-speed memory to become a leader in the design...

Toshiba Digital Media Network Taiwan Corporation (TDMT), a committed technology leader, announces a new addition to its family of enterprise solid state drives (eSSD), the PX02SS...

U-Reach unveils the all-new "Super Jet SSD Duplicator" launch in October to target Small Business. The onboard multi-thread processor which allows copy speed delivers up...

Western Digital has recently completed the acquisition of server flash memory maker Virident Systems, spending US$685 million. The acquisition is expected to help strengthen the hard...

Apotop, a Carry Technology Co. Ltd. global consumer brand, will showcase the company's latest accessories designed for the MacBook, a high performance portable external solid state...

OCZ Technology Group, Inc., a leading provider of high-performance solid-state drives (SSDs) for computing devices and systems, announced the latest addition to the popular Deneva...

Intel has announced a new family of solid-state drives for business-class PCs. The new Pro 1500 SSDs are engineered specifically for easy IT deployment and secure manageability, and...

Samsung Electronics has introduced a solid state drive (SSD) based on its 3D V-NAND technology. The new SSD, unveiled during a keynote at the Flash Memory Summit 2013 in California,...

Silicon Motion Technology has announced that it has begun sampling its SM2246EN ultra high-performance and low-power consumption SATA 3.1 (6Gb/s) SSD controller for clients. The chip...

The increased adoption of solid-state drives (SSD) among ultrabooks and other ultra-thin PCs, and tablets boosted significantly the overall SSD shipments in the first quarter, according...
Related photos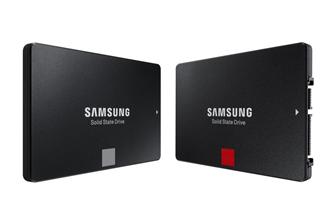 Samsung 860 PRO, 860 EVO SSD
Photo: Company, Friday 26 January 2018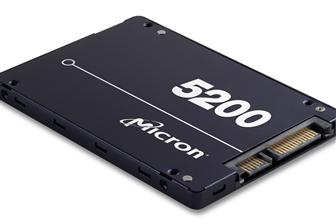 Micron 5200 SATA SSD
Photo: Company, Thursday 25 January 2018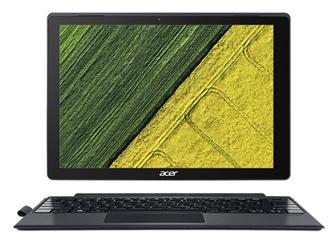 Acer Switch 5 2-in-1 device
Photo: Company, Thursday 4 May 2017
Related news around the web