2220 news items tagged Samsung
Sony has given priority to Apple, and China-based Huawei, Oppo and Vivo for CMOS image sensor (CIS) capacity, according to industry sources.

MediaTek is expected to start mass production of 12nm mobile chips manufactured by Taiwan Semiconductor Manufacturing Company around the end of 2017, according to industry sources...

Global shipments of smartphones grew 9.1% on year to 380 million units in the first quarter of 2017, according to Gartner.

Samsung Electronics formally launched Samsung Pay on May 23 in Taiwan after a three-week trial operation of the smartphone-based e-payment services in cooperation with seven local...

ChipMOS Technologies reportedly has landed orders from Samsung Electronics for providing gold bumping services on 12-inch wafers fabricated to produce AMOLED driver ICs to be used...

The global smartphone market continues its recovery, with the top three China-based OEMs posting impressive gains. Samsung continued to lead the pack in smartphone shipments during...

Corning has announced Samsung Display's selection of Corning Lotus NXT Glass as the carrier glass for its line of polyimide (PI) low-temperature polysilicon (LTPS) organic light-emitting...

Sales in the global DRAM market surged 13.4% sequentially to US$14.13 billion in the first quarter of 2017, when PC DRAM contract prices rose 30%, according to DRAMeXchange. The revenues...

Samsung Electronics will begin marketing its latest flagship Galaxy S8 devices in the China market following a product event held in Beijing on May 18. But the Korea-based vendor...

Samsung Display, due to booming orders for smartphone-use OLED panels, is constructing a factory to produce flexible OLED panels in South Korea, with production to kick off possibly...

In the Taiwan market, tablet sales in 2016 shrank 12% on year to about 700,000 units and are expected to further drop to 600,000-700,000 units in 2017, 70% of which will be 7- to...

IC Insights has released its list of the world's top-10 semiconductor sales leaders excluding pure-play foundries in the first quarter of 2017. In total, the top-10 semiconductor...

Sales of Samsung's Galaxy S8, particularly the Galaxy S8 Plus, in the Taiwan market have been better than expected resulting in a short supply of the smartphones in the local channels,...

Yangtze River Storage Technology's (YMTC) 64-layer 3D NAND technology will be ready for mass production in 2019, according to Charles Kau, company acting chairman and executive VP...

A rally in DRAM prices, as well as rising demand from China-based Oppo and Vivo, will buoy revenues at Supreme Electronics in the second quarter of 2017, according to market watche...

A rally in mobile DRAM prices will hold back the growth of average per device memory content for smartphones in 2017, according to TrendForce. Average DRAM content in smartphones...

After nearly a quarter of a century, the semiconductor industry could see a new number-one supplier in the second quarter of 2017. If memory market prices continue to hold or increase...

Magellan, the GPS brand subsidiary of Mitac International Magellan, has announced cooperation with Samsung Electronics America to supply enterprise-level electronics logging devices...

Competition for market share between Apple's iOS system and Android OS will remain keen in 2017, particularly in the China market, due to new models introduced by Apple and vendors...

The new Samsung Galaxy S8 equipped with 64 gigabytes (GB) of NAND flash memory carries a bill of materials (BOM) cost that comes out to US$301.60, much higher than for previous versions...

Shipments of smartphones in the Taiwan market totaled 599,000 units in March, down 5.82% on month and 10.86% on year, according to data compiled by local retail channels.

Samsung Display is likely to set up a 7G flexible OLED factory in South Korea, according to South Korea-based UBI Research.

Samsung Electronics has announced that its second-generation 10nm FinFET process technology, 10LPP (Low Power Plus), has been qualified and is ready for production. With further enhancement...

The supply of DRAM memory is likely to stay tight for a substantial period of time, according to Frank Huang, chairman for Taiwan-based pure-play foundry Powerchip Technology.

Sales of smartphones in the Taiwan market are expected to gain momentum starting the second quarter of 2017, buoyed by the launch of new flagship models by a number of brand vendors,...
Related photos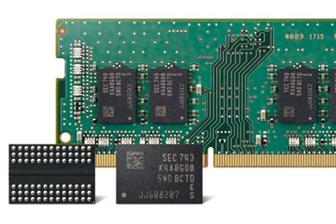 Samsung 1ynm DDR4
Photo: Company, Tuesday 23 January 2018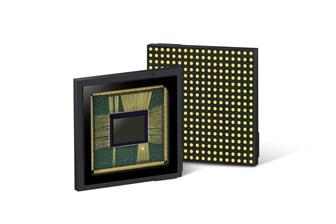 Samsung ISOCELL image sensors
Photo: Company, Tuesday 17 October 2017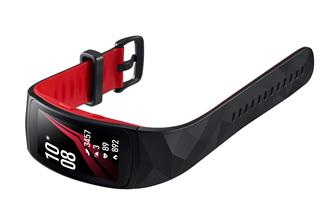 IFA 2017: Samsung Gear Fit2 Pro
Photo: Company, Friday 1 September 2017
Related news around the web