2224 news items tagged Samsung
Worldwide semiconductor revenues are forecast to total US$401.4 billion in 2017, an increase of 16.8% from 2016, according to Gartner. This will be the first time semiconductor revenues...

Worldwide slate-type tablet demand is expected to continue weakening in the second half of 2017 and impact related shipments, according to sources from the upstream supply chain.

Samsung Electronics has provided its earnings guidance for the second quarter of 2017, estimating record operating profits of about KRW14 trillion (US$12 billion) on consolidated...

Rising memory chip prices buoyed Adata Technology's June revenues, which climbed to a 41-month high of NT$2.75 billion (US$90.1 million).

SK Hynix and Toshiba have both experienced lower-than-expected yield rates for their 3D NAND technologies resulting in fewer supplies for Apple's 2017 series of iPhones, according...

Samsung Electronics announced its new semiconductor fabrication line in Pyeongtaek (South Korea) has begun mass production and shipping its first product to customers. The new facility...

LG Display (LGD), BOE Technology and Tianma Micro-electronics are expected to enter mass production of flexible AMOLED panels starting the second half of 2017, challenging Samsung...

Fierce competition among fingerprint sensor suppliers has already brought down prices to less than US$2, with many players even quoting their products to as low as less than US$1.5,...

CMOS image sensor sales are on pace to reach a seventh straight record high in 2017, and nothing ahead should stop this semiconductor product category from breaking more annual records...

Samsung Electronics has announced the start of mass production of its first Exynos-branded IoT solution, the Exynos i T200.

TSMC has regained chip orders from Qualcomm for baseband chips produced on its 7nm process, but not application processors, according to industry sources.

The Middle East and Africa (MEA) wearable market continued its strong growth trajectory into the first quarter of 2017, according to the latest figures compiled by IDC. Bucking a...

Samsung Electronics has begun volume production of 64-layer, 256Gb V-NAND flash memory for use with an expanding line-up of storage solutions for server, PC and mobile applications,...

IC distributor WPG expects to post sequential profit growth for the second quarter of 2017 with revenues meeting the company's guidance.

Seven of the world's top-10, and 10 of the top-14 smartphone companies listed for 2016 were headquartered in China. Two South Korea-, one US- and one Taiwan-based companies made up...

IC foundries are gearing up for mass production of 7nm chips in 2018, as well as production for 7nm process technology using extreme ultraviolet (EUV), according to market observers...

The global handset baseband processor market grew 5% on year to reach US$22.3 billion in 2016, according to Strategy Analytics. Qualcomm, MediaTek, Samsung LSI, Spreadtrum and HiSilicon...

AMOLED smartphone panel shipments to China are expected to keep increasing, but Samsung Display's dominance in the market will start seeing challenges from local competitors in 2018...

Samsung Display has decided to forgo plans to set up a half-10.5G TFT-LCD factory for TV panels and instead will use the funds to expand its production capacity for small- to medium-size...

Apple's upstream supply chain has begun mass producing components for the vendor's three next-generation iPhones: a 4.7-inch model and a 5.5-inch model both featuring reinforced glass...

Taiwan-based Supreme Electronics, a major IC distributor for Samsung Electronics, has announced revenues for May 2017 increased 12.4% sequentially and 27% on year to NT$11.19 billion...

This Digitimes Research Special Report examines the China AMOLED industry, focusing on the expansion capacity of the makers, the current implementation plans of major smartphone vendors...

Global shipments of wearable devices totaled 24.7 million units in the first quarter of 2017, up 17.9% from the 20.9 million units shipped a year earlier, according to IDC.

Apple's smartphone business recorded an operating profit of US$10.18 billion in the first quarter of 2017, accounting for 83.4% of the total operating profits generated by global...

IBM on June 5 announced that the company and its research alliance partners Globalfoundries and Samsung, and equipment suppliers have developed an industry-first process to build...
Related photos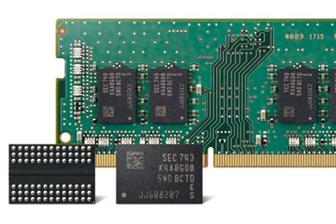 Samsung 1ynm DDR4
Photo: Company, Tuesday 23 January 2018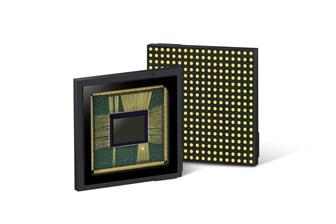 Samsung ISOCELL image sensors
Photo: Company, Tuesday 17 October 2017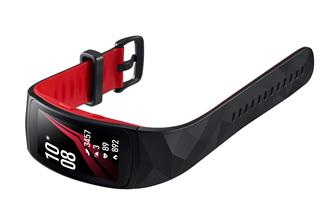 IFA 2017: Samsung Gear Fit2 Pro
Photo: Company, Friday 1 September 2017
Related news around the web