1591 news items tagged price
Price wars in the touch panel segment are said to have been a major factor in Taiwan makers' declining performances in 2014, resulting in TPK seeing an on-year 18.58% decline and...

With the US government having almost halved the 2012-set average antitrust tariff rates for PV modules imported from China, China-based PV module makers are expected to regain their...

Zen Voce Corporation (ZVC), a Taiwan-based IC testing equipment supplier, will debut on the Taiwan over-the-counter (OTC) stock market at an initial price of NT$22 (US$0.69) per share...

Japan-based Japan Display and Sharp have reduced quotes to compete for orders for panels used in high-end smartphones from China-based vendors, brining price competitive pressure...

The average retail price for consumer digital still cameras (DSCs) in the UK, Germany, US, Japan and China in December hit US$366, having risen for the third consecutive month.

Taiwan-based Eiso Enterprise will be listed on the Taiwan over-the-counter (OTC) stock market at an initial price of NT$32 (US$1.03) per share on December 23, according to the comp...

Samsung Electronics has made large reductions in the retail prices of Ultra HD LCD TVs in the North America market. Prices at Best Buy have been cut by US$700 from US$1,499 to US$799...

Asustek Computer's good brand recognition in the high-end PC segment and price cut strategy, has reportedly helped the company to surpass Micro-Star International (MSI) in gaming...

In addition to CPUs from Intel, Asustek Computer is said to be planning to develop second-generation ZenFone smartphones using Qualcomm's solutions for 2015, according to sources...

After falling by about 50% from 2009-2014, pricing for solar glass is set to commence a rebound starting in 2015, as anti-dumping duties levied by the European Union go into effect...

Digitimes Research believes Apple is planning to sacrifice its gross margins to save its tablet business, which has already fallen into decline. Apple's entry into price competition...

Most 7-inch tablets' prices have dropped significantly during October with several first-tier vendors' 8GB models even dropping to as low as US$99. Meanwhile, 8-inch tablets also...

Price quotes for handset panel modules are expected to drop over 10% in the fourth quarter of 2014 as panel makers from Taiwan, China, Japan and Korea all compete over orders from...

Global DRAM bit demand growth will be higher that of bit supply growth in the fourth quarter of 2014, easing pressure on the prices of DRAM chips in the quarter, according to Digitimes...

Apple has updated its Mac mini with the latest technologies and a new lower starting price. The Mac mini now features Intel's fourth-generation Core processors, integrated graphics,...

China-based LED makers have been rapidly developing their operating scale and technological capability and are expected to pose price pressure for Taiwan- and Japan-based makers in...

TV vendors have begun slashing prices for Ultra HD TVs in preparation for the Black Friday period in North America, with Vizio maintaining pricing for 50-inch units below US$1,000,...

The global average retail price of LED lamps was US$21 in September 2014, indicating a fall of 4.9% from the prior month, and down 19.2% compared to the same time a year earlier,...

Of first- and second-tier Taiwan-based crystalline silicon solar cell makers, some have upward adjusted quotes from US$0.33-0.34/W to US$0.35-0.36/W for high-efficiency models with...

SSD (solid-state drive) prices in the China market have drastically fallen, with prices for a 128GB model dropping to US$50-55 and those for a 256GB model to below US$100, according...

IFA 2014 in Berlin, Germany during September 5-10 showed that Android tablet vendors are not looking to offer entry-level models for price-cut competition and instead offered models...

Price competition in the 4G solution market in China will heat up soon with Qualcomm unveiling its Snapdragon 210 CPU for entry-level 4G LTE smartphones, according to industry sour...

The European Anti-Fraud Office (OLAF) will investigate certain Taiwan-based PV makers suspected of helping China-based PV module makers evade the EU's minimum import price and import...

Whether major smartphone vendors follow Apple to adopt sapphire-screen covers will hinge on cost, and US$30 for a 5.5-inch sapphire-cover will be a competitive price in 2015, according...

Samsung Electronics and Lenovo have recently started a wave of price cuts for their tablets in the US market. Samsung offered price cuts for its 7- and 10-inch models, but their prices...
Related photos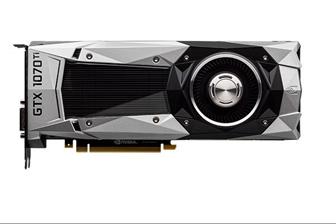 Nvidia GeForce GTX 1070 Ti Founder Edition
Photo: Company, Tuesday 31 October 2017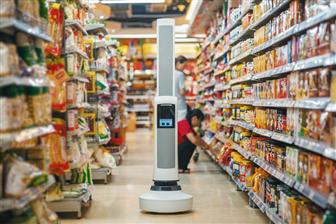 Simbe Robotics's Tally solution
Photo: Company, Tuesday 7 February 2017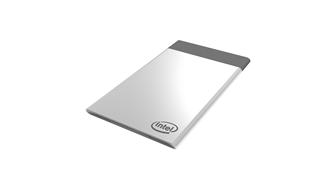 Intel Compute Card
Photo: Company, Tuesday 10 January 2017
Related news around the web