1586 news items tagged price
Seeing that Intel has reduced its USB 3.1 chip solution price from US$10 to less than US$6, ASMedia has also recently cut its USB 3.1 product pricing to below US$3, hoping to gain...

The US Department of Commerce has finalized the revisions to anti-dumping and anti-subsidization tariff rates originally imposed on China-based PV module makers in October 2012, hiking...

US-based Cree will spend US$85 million to restructure its LED device business through reducing total production capacity for LED chips. The move is mainly due to negative impact price...

The rapid expansion in demand for premium PC hardware from the enthusiast and overclocking segments has given hardware vendors a much needed opportunity to bolster declining sales...

Philips has offered US$4.97 for a 60W-equivalent LED light bulb together with a free one, equivalent to a 50% price discount, in North America, and other LED lighting vendors such...

First-tier PC vendors reportedly are seeing serious inventory issues in Europe and may try to digest stocks by offering price cuts. At the same time, some channel retailers are reacting...

NAND flash vendors will move to stabilize prices for solid-state drives (SSD) in the third quarter of 2015, according to industry sources. Prices for SSDs have dropped to be substantially...

China Unicom and handset vendor Xiaolijiao have jointly launched an ultra-low priced 4G smartphone, the Honglajiao, in China, which is likely to trigger a new round of price-cut competition...

The India government has started open-bids for two million LED light bulbs in two years for subsidizing purchases by local consumers, and wining prices for a 7W-equivalent 600lm LED...

The Apple Watch has the lowest hardware costs compared to retail price of any Apple phone IHS Technology has researched, according to a preliminary estimate by IHS. The teardown of...

AU Optronics (AUO) could face a US$1 billion fine and five years of probation for allegedly failing to implement compliance policies after the panel maker was convicted of conspiring...

Image sensor packaging house Xintec will be listed on the Taiwan over-the-counter (OTC) stock market at a tentative price of NT$42 (US$1.34) per share on March 30, according to the...

As PSS (patterned sapphire substrate) makers have been expanding production capacities, PSS supply has significantly increased and therefore Taiwan-based LED epitaxial wafer and chip...

The European Union (EU) will review its Minimum Import Price (MIP) framework for China-made PV modules on April 1 and plans to hike minimum prices by 5.66% from EUR0.53/W (US$0.56)...

The US Department of Commerce earlier this year preliminarily lowered an average anti-dumping and anti-subsidization tariff rate imposed on China-made PV modules in 2012 to 17.5%...

ASRock shipped 6.2 million motherboards in 2014, far below its expectation at the beginning of the year and down from 7.6 million units in 2013 as the vendor decided to not join the...

Observing vendors' showcases at CES 2015, Digitimes Research believes first-tier notebook brand vendors' 2-in-1 devices are expected face fierce price competition from China's white-box...

The increasing number of suppliers of fingerprint identification sensors heralds keen competition in the sector's short-term future. Furthermore, the offering of integrated IC parts...

In a push to make Ultra HD TVs more prevalent in the market, TV vendors are aiming to push lower-priced solutions, which is starting to spur intensified price competition among vendors...

The number of fingerprint sensor suppliers has risen to above 40 companies, intensifying competition in the market, according to sources at Taiwan-based IC design firms.

Price wars in the touch panel segment are said to have been a major factor in Taiwan makers' declining performances in 2014, resulting in TPK seeing an on-year 18.58% decline and...

With the US government having almost halved the 2012-set average antitrust tariff rates for PV modules imported from China, China-based PV module makers are expected to regain their...

Zen Voce Corporation (ZVC), a Taiwan-based IC testing equipment supplier, will debut on the Taiwan over-the-counter (OTC) stock market at an initial price of NT$22 (US$0.69) per share...

Japan-based Japan Display and Sharp have reduced quotes to compete for orders for panels used in high-end smartphones from China-based vendors, brining price competitive pressure...

The average retail price for consumer digital still cameras (DSCs) in the UK, Germany, US, Japan and China in December hit US$366, having risen for the third consecutive month.
Related photos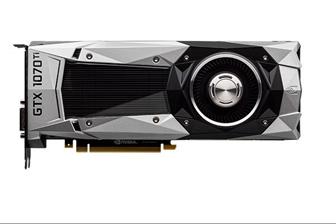 Nvidia GeForce GTX 1070 Ti Founder Edition
Photo: Company, Tuesday 31 October 2017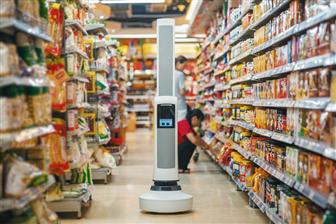 Simbe Robotics's Tally solution
Photo: Company, Tuesday 7 February 2017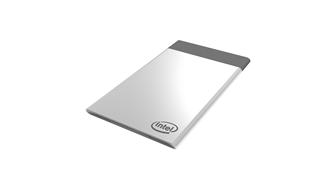 Intel Compute Card
Photo: Company, Tuesday 10 January 2017
Related news around the web