1603 news items tagged price
Lenovo is aiming to increase its PC sales in Taiwan by 10% on year in 2016 and is also looking to raise its share in Taiwan's server market by 10pp, according to Lenovo Taiwan's general...

Whether China can reach the target installation capacity of 18.1GWp it has set for PV power-generating stations established in 2016 depends on return on investment, which in turn...

Due to increasing competition for orders for ultra-thin copper-based heat-pipes used in smartphones, prices for pipes with a diameter of 0.4mm have dropped from US$1 in early 2016...

Although several brand vendors including Asustek Computer, Lenovo, Acer, Hewlett-Packard (HP) and Dell are all preparing to launch new 2-in-1 devices in the second half of 2016, some...

LCD driver IC packaging and testing houses Chipbond Technology and ChipMOS Technologies have both decided to lower their quotes following in the footsteps of their China- and South...

The ongoing trade dispute between China and the US continues to affect the manufacture of polysilicon used for solar-photovoltaic (PV) modules in both countries, but not equally....

Clevo's subsidiary in China, Buynow, is expected to sell its over 250,000 square meters of real estate in China in 2016 for a total price of CNY2.2 billion (US$338.42 million). Income...

The stock price of HTC has continued to rally on the Taiwan Stock Exchange (TSE) in recent sessions amid rumors that the smartphone maker has signed a three-year contract for the...

Observing China's mobile market in 2016, Digitimes Research expects smartphone AP price competition to grow fiercer, while Qualcomm and MediaTek will continue to push Internet of...

HTC's first virtual reality (VR) device, the HTC Vive, will be available at NT$28,288 (US$848) in the Taiwan market, according to the company.

HTC has set the price for the consumer edition of its first virtual reality (VR) headset, the HTC Vive, at US$799, which is much lower than market expectation of US$1,500.

With China-based Suzhou Dongshan Precision Manufacturing (DSBJ) looking to acquire US-based Multi-Fineline Electronix (MFLEX), a price war is likely to take place in the worldwide...

Commenting on demand for flash-based storage, NetApp's vice president of Product, Solution & Services Marketing, Lee Caswell believes the adoption of flash-based storage by large...

The European Union (EU) has ended an investigation without changing the minimum import pricing previously agreed on for China-produced PV modules, according to China's Ministry of...

Commenting on the fierce price competition from China players, Taiwan-based surveillance product vendor Vivotek chairman Owen Chen said the company has already been in the market...

Taiwan- and Malaysia-produced PV modules found to have circumvented minimum import pricing set by the EU account for 7% and 9% respectively of the modules used in Europe, according...

The global DRAM supply will outgrow demand only slightly in 2016, and the memory prices will continue their downward trend, according to DRAMeXchange.

Fingerprint sensor maker Egis Technology (Egistec) will debut on Taiwan's over-the-counter (OTC) securities market with an initial price of NT$115 (US$3.51) per share on December...

Taiwan's Fair Trade Commission (FTC) has announced a verdict to slap fines totaling NT$5.79 billion (US$176.64 million) on 10 aluminum and tantalum capacitor makers, including seven...

Commenting on reports Facebook is considering plans to establish a datacenter in Changhua, central Taiwan, related upstream supply chain players pointed out that Taiwan's low power...

Viewing that Dell and Micro-Star International (MSI) have succeeded in marketing gaming notebooks in the global market, Hewlett-Packard (HP), Lenovo, Asustek Computer and Acer have...

Commercial energy storage activity is currently consolidated in just a handful of leading regions, but falling system costs will be a major factor enabling broader global market growth...

The downward revision of income tax credit for photovoltaic systems for 2016 in the US has resulted in a general installation boom, which is prolonged by the planned feed-in tariff...

According to LEDinside, the global average price of 40W replacement LED light bulbs rose 2.8% to US$11.10 in October, while 60W replacement bulbs rose 3.5% to US$15. LEDinside analyst...

The worldwide market for optoelectronics, sensors and actuators, and discrete semiconductors (O-S-D) has turned into a mixed bag of double-digit growth for several major product categories...
Related photos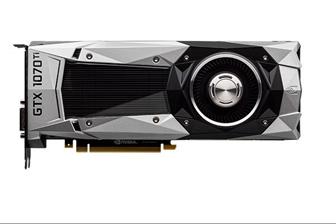 Nvidia GeForce GTX 1070 Ti Founder Edition
Photo: Company, Tuesday 31 October 2017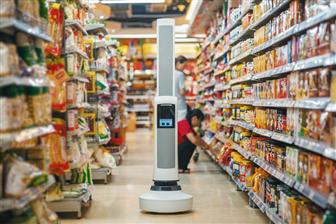 Simbe Robotics's Tally solution
Photo: Company, Tuesday 7 February 2017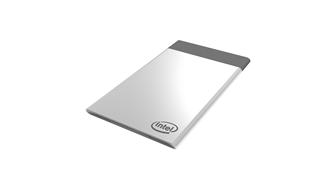 Intel Compute Card
Photo: Company, Tuesday 10 January 2017
Related news around the web