654 news items tagged NAND
The NAND Flash market remained tight in the first quarter of 2017 as it had been in the preceding quarter, according to DRAMeXchange. Despite seasonality, average contract prices...

The era of memory-dominated packaging technology has arrived, and heterogeneous stacking with memory and logic devices has become a trend, according to DK Tsai, chairman and CEO for...

There are 15 companies forecast to have semiconductor capital expenditures of more than US$1 billion in 2017, up from 11 in 2016 and only eight in 2013, according to IC Insights.

The global DRAM market will remain an oligopoly of three large firms over the next three years, according to Pei-Ing Lee, president for Taiwan-based Nanya Technology.

Electronic systems that improve vehicle performance; that add comfort and convenience; and that warn, detect, and take corrective measures to keep drivers safe and alert are being...

Solid State System (3S) has announced it is teaming up with Marvell to develop DRAM-less SSD controller solutions.

Phison Electronics originally planned to invest US$500 million in Toshiba's memory chip unit, but the plan has been postponed as Toshiba decided to sell more of the business' stake,...

Sumco expects its additional new capacity to come online in 2019 at the earliest, according to the Japan-based silicon wafer vendor, adding that it will enhance and optimize its existing...

Sumco has reportedly cut its wafer shipments to Wuhan Xinxin Semiconductor Manufacturing (XMC), and given priority to Taiwan Semiconductor Manufacturing Company (TSMC), Intel and...

IC Insights has released its list of the world's top-10 semiconductor sales leaders excluding pure-play foundries in the first quarter of 2017. In total, the top-10 semiconductor...

Yangtze River Storage Technology's (YMTC) 64-layer 3D NAND technology will be ready for mass production in 2019, according to Charles Kau, company acting chairman and executive VP...

Worldwide semiconductor wafer-level manufacturing equipment (WFE) revenues totaled US$37.4 billion in 2016, an 11.3% increase from 2015, according to final results by Gartner. The...

Memory controller IC supplier Silicon Motion Technology expects its revenues to increase 5-10% sequentially in the second quarter of 2017, with gross margin ranging from 48.5% to...

After nearly a quarter of a century, the semiconductor industry could see a new number-one supplier in the second quarter of 2017. If memory market prices continue to hold or increase...

Macronix International has been engaged in the development of 3D NAND technology, and expects to enter volume production of chips built using the technology for SSDs in 2018, according...

Macronix International has reported its third consecutive profitable quarter enabling its net value per share to stay above NT$5 (US$0.17). The maker of flash and mask ROM memory...

Micron Technology has been actively allocating its global resources to enhance its DRAM and NAND flash product lines, according to Wayne Allan, VP of global manufacturing at the US-based...

SK Hynix has reported operating profits of KRW2.47 trillion (US$2.2 billion) on consolidated revenues of KRW6.29 trillion for the first quarter of 2017, with both results hitting...

Silicon wafer suppliers have advised their semiconductor customers to sign long-term contracts amid tight supply, according to industry sources.

The supply of DRAM memory is likely to stay tight for a substantial period of time, according to Frank Huang, chairman for Taiwan-based pure-play foundry Powerchip Technology.

Robust demand for NAND flash memory will boost revenues at packaging and testing company Powertech Technology (PTI) in the second half of 2017, according to industry sources.

The global output of 3D NAND flash memory chips is set to expand substantially in the second half of 2017, and will exceed that of 2D NAND chips in the fourth quarter of the year,...

NAND flash prices have been inflating excessively over the past few months and are likely to correct downward later in the second quarter, according to Phison Electronics chairman...

SK Hynix has introduced 72-layer 256Gb 3D NAND flash memory chips based on its triple-level cell (TLC) arrays and own technologies.

Taiwan Semiconductor Manufacturing Company (TSMC) has decided to withdraw its offer for Toshiba's NAND flash memory business leaving Foxconn Electronics (Hon Hai Precision Industry)...
Related photos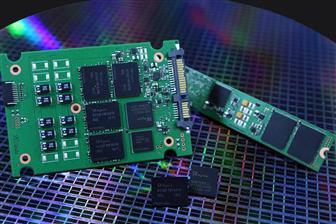 SK Hynix 4TB enterprise SSD
Photo: Company, Thursday 8 February 2018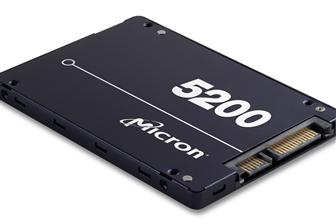 Micron 5200 SATA SSD
Photo: Company, Thursday 25 January 2018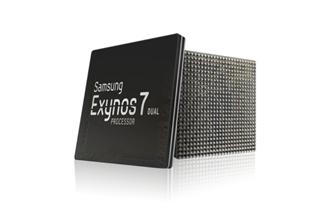 Samsung 14nm chips for wearables
Photo: Company, Tuesday 18 October 2016
Related news around the web