688 news items tagged Lenovo
Asustek Computer and Micro-Star International (MSI) are expected to ship 1.1 million and 900,000 units of gaming notebooks, respectively, in 2015, together accounting for over 50%...

Lenovo is giving priority to promote its handsets in emerging markets, especially in Brazil, India and Russia, according to a China-based tech.sina.com report, citing company chairman...

China-based ZTE has received a cash injection from the government enabling the company to accelerate the development of its own application processors, while Lenovo also intends to...

With Intel expected to launch its next-generation server platform Purley in the second half of 2017, vendors such as Hewlett-Packard (HP), Dell and Lenovo have recently started finishing...

China-based vendor Lenovo has announced plans to replace its Vibe brand mid-range and high-end smartphones with its Lemon series and Motorola branding products, according to a China-based...

Compal Electronics reportedly has landed orders from Dell and Lenovo for their Intel Purley platform-based servers for 2017 and the orders are expected to significantly boost Compal's...

Global smartphone shipments grew 6.8% sequentially to 355.2 million units in the third quarter of 2015, marking the second highest quarterly shipments on record, according to the...

Following the acquisition of IBM's x86 server business, Lenovo is planning to merge its two server brands into one and use the unified brand to release products in 2017. Lenovo is...

Lenovo has decided to ramp up the capacity utilization rates of its handset production facilities by stepping into the OEM handset business, in a move to revive its dwindling handset...

Production of a new 21-inch iMac featuring a 4096 by 2304 screen kicked off in early September and will be launched in the fourth quarter, with shipments in the quarter estimated...

China-based smartphone vendors have limited the number of new models launched per year to cope with the declining profitability generated by smartphones, a move which has affected...

China-based Lenovo reportedly is planning to raise its PC prices in China at the end of August due to a significant depreciation of the country's currency, and the vendor will next...

Micro-Star International (MSI) has succeeded in marketing in-house-developed gaming notebooks but has faced increasing competition from notebook vendors, according to Taiwan-based...

Global smartphone shipments grew 15% on year to reach 339.5 million units in the second quarter of 2015, which was the industry's slowest growth for six years, according to Strategy...

Tsann Kuen, an IT and consumer electronics retail chain in Taiwan, and Lenovo on July 21 strengthened their cooperation, with members of Tsann Kuen entitled to Lenovo products at...

Compal Electronics has recently expanded its server R&D team to 300 technicians and will continue to recruit more talent because of increasing server orders from Lenovo and the...

The July home electronics segment has seen several developments, namely new 29-inch monitor releases from LG Electronics and Lenovo, according to Digitimes Research.

Competition in the gaming notebook segment is surely to become keener in the second half of 2015 as notebook brands including Acer, Asustek Computer, Dell, Gigabyte Technology and...

In addition to its cooperation with Elitegroup Computer Systems (ECS) to launch an 11.6-inch inexpensive notebook priced at US$179 for the education market, Microsoft is planning...

With Windows 10 set to be launched later this summer, Microsoft will enjoy a lot of attention at this year's Computex, as visitors look to get a better glimpse into how the operating...

In addition to Lenovo's N21 2-in-1 Chromebook launched in February and Asustek Computer's Chromebook Flip 2-in-1 device announced in April, Google, Hewlett-Packard (HP) and Acer are...

Lenovo outperformed domestic rival vendors Huawei and Xiaomi Technology to take the third position in the global smartphone vendor rankings in the first quarter of 2015, according...

China-based IT vendor Lenovo has published its financial report for the fourth quarter of fiscal 2014 (April 2014-March 2015), with revenues of US$11.3 billion growing 21% on year.

BlackBerry is once again being pinpointed as a target for acquisition after it managed to swing back to profitability in the fourth quarter of fiscal 2014 (December 2014-February...

Despite the fact that first-tier vendors including Samsung Electronics, Asustek Computer, Lenovo and Toshiba have significantly reduced the number of new tablet products for the second...
Related photos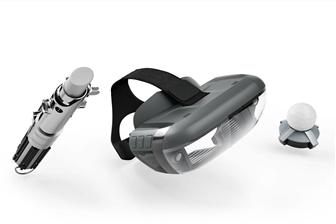 IFA 2017: Lenovo Star Wars AR headset
Photo: Company, Monday 4 September 2017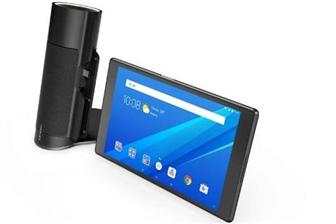 IFA 2017: Lenovo Home Assistant Pack
Photo: Company, Monday 4 September 2017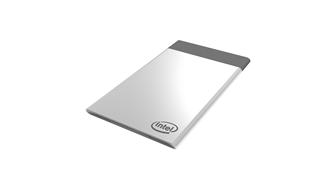 Intel Compute Card
Photo: Company, Tuesday 10 January 2017
Related news around the web