496 news items tagged iPad
LG Display is now responsible for 70% of iPad panel shipments while Samsung Electronics, Sharp and Chimei Innolux (CMI) have all been seeing decreasing shipments, according to industry...

PCB makers Taiwan PCB Techvest (TPT) and Advanced Printed Circuit Board (APCB) have reportedly entered into the supply chain of the much speculated iPad mini, with TPT offering main...

Tablets priced US$199-400 are expected to drop in price to US$150-200 in order to help non-Apple tablet makers stay competitive when Apple releases its reported 7.85-inch iPad, according...

Market observers are conservative about e-book reader growth in the second half of 2012 as consumers are expected to purchase new tablet products from major makers such as Google...

While international smartphone players including LG Electronics, Motorola Mobility, RIM and Nokia have apparently retreated from the tablet PC market in order to focus on their core...

Apple will most likely not announce its reported 7.85-inch iPad at the company's scheduled conference on September 12 due to yield rate issues with the device's panels, according...

AU Optronics (AUO) will ship approximately 400,000-500,000 panels for Apple's reported 7.85-inch iPad in September, according to industry supply chain sources.

AU Optronics (AUO) is expected to see its revenue hike in the fourth quarter due to increased orders in the third quarter for small-sized AMOLED panels, large-sized LCD TV panels...

Asustek Computer hosted an investors conference on August 29, announcing that the company's sales performance in the second quarter was better than expected and achieved new records...

The Galaxy Note 10.1 could deliver a better margin than the market-leading iPad, but only if Samsung can maintain its target selling prices, according to IHS.

LG Display (LGD) more than doubled its tablet display revenues in the second quarter of 2012 compared to the first, thanks to panel shipments for Apple iPad, according to IHS iSupp...

Supply volume of Apple's 7.85-inch iPad is estimated to reach four million units per month starting in September in order to prepare for demand from year-end holidays, according to...

Taiwan-based backlight units (BLU) makers such as Radiant Opto-Electronics is expected to see decreases in revenues during the third quarter due to Apple adjusting its iPad orders,...

Taiwan-based backlight units (BLU) makers such as Radiant Opto-Electronics will most likely see decreases in revenues during the third quarter due to Apple adjusting its iPad orders,...

There were 2.34 million tablet PCs sold in the China market during the second quarter of 2012, increasing by 7.8% on quarter and by 63.4% on year, and iPad series had the largest...

In the second half of 2012, poor global economic growth is having a more significant impact on the global market for branded tablets than had previously been anticipated. Digitimes...

A total of 19.5 million panels for the iPad 2 and new iPad will be shipped in third-quarter 2012, according to Taiwan-based supply chain makers.

Although Intel has been aggressively promoting the combination of its Medfield platform with Android for the smartphone and tablet PC markets, the recent decisions of the company's...

Shipments of new version MacBooks will begin to increase in the third quarter of 2012 as originally scheduled, with total shipments in 2012 estimated at 16.2 million units, up 30%...

Apple began to marketing its New iPad in the China market on July 20, with the 16GB Wi-Fi version priced at CNY3,688 (US$579) and the 16GB Wi-Fi+3G version available at CNY4,688.

Ju Teng and Catcher Technology are expected to see strong performances in the second half of the year since Ju Teng is reportedly the chassis supplier of Google's Nexus 7 and strong...

Large-sized panel shipments dropped 1.9% on month in June largely due to Taiwan- and China-based panel makers decreasing 32-inch panel production.

Apple is making revisions to the New iPad's backlight module by using a one LED structure as used in Apple's second-generation iPad instead of a two LED one that the current version...

Apple has made small revisions to its latest iPad recently. The company has enlarged the device's lens hole and is taking further measures to prevent overheating issues, according...

The supply of high resolution displays has been falling short of demand recently, since more and more notebook and tablet vendors have followed Apple to adopt high resolution panels...
Related photos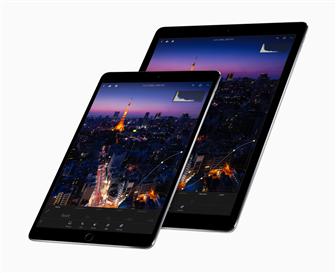 Apple 10.5-inch and 12.9-inch iPad Pro tablets
Photo: Company, Monday 12 June 2017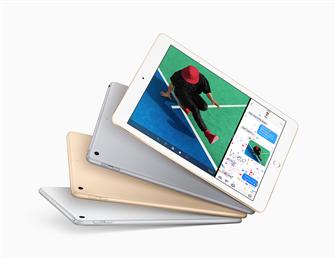 Apple inexpensive 9.7-inch iPad
Photo: Company, Wednesday 22 March 2017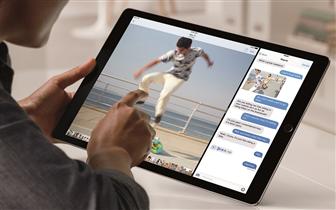 Apple iPad Pro tablet
Photo: Company, Monday 14 September 2015
Related news around the web