225 news items tagged GPU
Last week's Nvidia GTC event was - from the hardware point of view, at least - all about the new Volta GPU generation, and its expected leadership in AI (Artificial intelligence)...

Global demand for GPUs increased in the fourth quarter of 2016 on a sequential basis, continuing a rising trend despite continuing lower sales for PCs.

In his keynote speech, "The Revolution of Deep Learning and Artificial Intelligence," delivered at NVIDIA GTC in Taipei, Jen-Hsun Huang, Co-founder & CEO, NVIDIA, elaborated...

AMD has launched several new projects for its virtual reality (VR) business including GPU certification. It has enhanced its software/hardware platform and established a VR supply...

Nvidia's GPU Technology Conference (GTC) in Taipei will begin on September 21 and company CEO Jen-Hsun Huang is expected to make a keynote about the company's development progresses...

Nvidia's Pascal-based discrete graphics cards for notebooks are expected to be unveiled during Gamescom in Europe, hosted from August 17-21, and notebook players including Asustek...

Gigabyte Technology has released the GeForce GTX 1070 G1 Gaming graphics card (GV-N1070G1 GAMING-8GD), featuring overclocked GPU, WindForce cooling module and RGB illumination. The...

At Electronic Entertainment Expo (E3) AMD CEO Lisa Su delivered a pre-launch showcase of the full line of forthcoming Radeon RX series graphics cards at mainstream price points from...

SoC-based graphics cards were the most widely adopted GPU product in 2015 with a market share of over 70%. CPUs with integrated GPUs had the second-largest share among GPU products,...

ARM has announced the Cortex-A73 processor and Mali-G71 graphics processor, which offer sustained performance and efficiency gains for flagship mobile devices with enhanced contextual...

Nvidia CEO Jen-Hsun Huang, at the company's pre-Computex 2016 press conference on May 30, talked about its latest Pascal-based GPUs, which have been broadly adopted in applications...

Cadence Design Systems has announced the availability of a Rapid Adoption Kit (RAK) based on the ARM internal flow used for the design of the ARM Cortex-A73 central processing unit...

SoC-based graphics cards were the most widely adopted GPU product in 2015 with a market share over 70%. CPU with integrated GPU was the second-largest GPU products, but its market...

With virtual reality (VR) becoming one of the latest trends, GPU suppliers Nvidia and AMD have also started preparing related technologies and GPUs to satisfy upcoming demand from...

AMD is ready to unveil its next-generation GPU architecture, Polaris, in June at the earliest for release in the third quarter. With Nvidia also expected to launch its Pascal GPU...

AMD is losing market share to Nvidia in the discrete GPU market while falling further behind Intel in the PC processor field. AMD is likely to suffer from a record low share of both...

AMD provided customers with a glimpse of its upcoming 2016 Polaris GPU architecture, highlighting a wide range of significant architectural improvements including HDR monitor support,...

Building on its strategic investments in heterogeneous system architecture (HSA), AMD announced a suite of tools designed to ease development of high-performance, energy efficient...

United Microelectronics (UMC) has entered volume production for AMD's graphics chips using through-silicon-via (TSV) technology, according to the Taiwan-based pure-play foundry.

Competition in the graphics card market has grown fierce as demand for graphics cards from the gaming market continues to grow. To stay competitive in the market, Gigabyte Technology...

Nvidia has invited Telsa CEO Elon Musk to participate in its upcoming GPU Technology Conference (GTC), hosted from March 17-20 and join with its CEO Jen-Hsun Huang to have an in-depth...

AMD is planning to showcase products powered by the latest AMD accelerated processing unit (APU), Radeon graphics processing unit (GPU) technologies, and embedded designs.

To find new outlets for its GPU business, Nvidia has started licensing its GPU architecture to other application processor (AP) designers. Kepler was the first GPU platform Nvidia...

ARM's Mali is expected to become the mainstream GPU architecture for China-based application processors (APs) in the second half of 2014 in terms of market share, surpassing Imagination...

Notebook vendors including Hewlett-Packard (HP), Dell, Lenovo, Asustek Computer, Acer and Toshiba, will launch low-cost models with CPUs with integrated graphics in the fourth quarter...
Related photos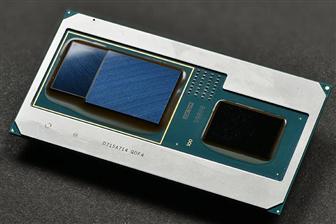 Intel eighth-generation Core processor with integrated Radeon RX Vega M GPU
Photo: Company, Friday 12 January 2018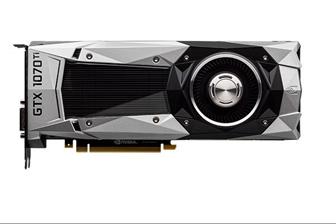 Nvidia GeForce GTX 1070 Ti Founder Edition
Photo: Company, Tuesday 31 October 2017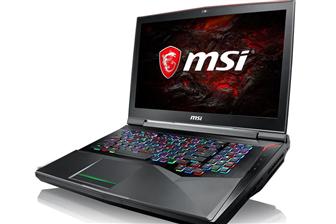 MSI GT75VR gaming notebook
Photo: Company, Tuesday 12 September 2017
Related news around the web