428 news items tagged Google
LG Electronics is working together with Google on the LG G Watch, powered by Android Wear, which extends the Android platform to wearables. The LG G Watch will be compatible with...

In addition to the smart mobile device markets, Apple and Google have also been expanding their presence in other industries such as automobile electronics.

Digitimes Research has learned that Google is set to release at least two Nexus tablets in 2014 with an 8.9-inch model already under development and set to enter mass production in...

Wearable devices' functions have extended from the traditional area of information management to health management. This trend was highlighted by many smart health-monitoring bracelets...

Intel and Asustek Computer released dual OS tablets at CES 2014 that combine Windows and Android operating systems into one unit in an attempt to tackle a new segment in the tablet...

The upstream supply chain is increasing production and R&D for wearable device components as vendors are gearing up to release or expand product lineups in 2014, according to...

Google will use Qualcomm's forthcoming 64-bit 8-core chipset solution, the Snapdragon 810, for its next-generation Nexus 6 smartphone, according to a Chinese-language Economic...

In view of booming sales of Chromebooks, Google is likely to cancel subsidies for development and marketing, according to Taiwan-based supply chain makers.

HTC reportedly will team up with Google again and will jointly launch the next-generation Nexus 10 tablet, according to industry sources.

Google has been developing an 8-inch tablet to avoid price competition in the 7-inch segment for launch at the end of April with initial shipments of two million units, according...

Price competition in the global tablet market is expected to become keener in 2014, which will not only further squeeze the profitability of first-tier vendors but also force white-box...

Asustek Computer's notebook shipments are expected to reach 20 million units in 2014, up from 18.5 million units in 2013, while its tablet shipments are expected to remain at 12 million...

Google recently announced a cash purchase of home automation start-up Nest Labs for US$3.2 billion; Google Ventures has been a major investor in the company, whose last funding round...

Seeing its second-generation Nexus 7 demand has been impacted by competitors' low-price 7-inch tablets, Google is planning to turn its focus to the 8-inch model market in mid-2014,...

Foxconn Electronics (Hon Hai Precision Industry) shipped 50 million tablets to become the largest Taiwan-based ODM in 2013 and is expected to ship 55-60 million units to maintain...

Altair Semiconductor, an Israel-based developer of 4G/LTE chip solutions, has announced that its FourGee-3100/6202 chipset will connect the new HP Chromebook to the Verizon Wireless...

Tablet brand vendors such as Samsung Electronics, Google, Asustek Computer, LG Electronics and Lenovo are ready to showcase their latest innovations at the upcoming CES 2014 show...

Google TV, which was first launched in 2010, will no longer see any subsequent product release in the future as Google has already merged its Google TV team with the Android team,...

Google has inaugurated an Internet data center in the Changhua Coastal Industrial Park, central Taiwan, its 12th around the world, according to Google Taiwan.

Quanta Computer shipped 4.4 million ODM notebooks in November, increasing 18.9% on month, according to the company.

Efforts by PND vendors to roll out Android-based devices may impede by Google's intention to hammer out a set of compliance standards for Android-based in-car platforms, according...

IT platform developers such as Apple, Intel and Google have all been aggressively expanding their presence in the motion control industry through acquisitions of related players.

Taiwan-based networking/communications device maker Arcadyan Technology has obtained licensing for its STB (set-top boxes) based on the Google TV platform and has landed orders from...

Google and Facebook have started dividing their server orders between different ODMs to avoid placing all their eggs in one basket. Inventec will start supplying servers to Google...

Google may partner with LG Electronics again to develop and launch a co-branded 5-inch smartphone, the Nexus 5, following cooperation on the Nexus 4 launched in the fourth quarter...
Related photos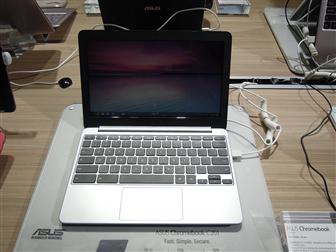 Asustek C201PA Chromebook
Photo: Joseph Tsai, Wednesday 10 June 2015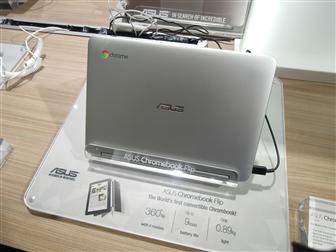 Asustek Chromebook Flip
Photo: Joseph Tsai, Wednesday 10 June 2015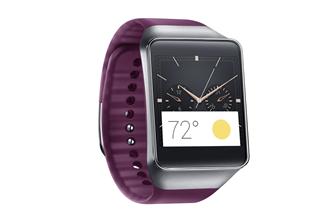 Samsung Gear Live smart watch with Android Wear
Photo: Company, Friday 27 June 2014
Related news around the web