279 news items tagged glass
Fulltech Fiber Glass, a Taiwan-based maker of fiberglass yarn and fabric, will set up inventory of fiberglass yarn to meet expected increasing demand from China prior to the 2012...

G-Tech Optoelectronics (GTOC), an affiliate of Foxconn Electronics, has rolled out 3D cover glass solutions and is likely to win orders from branded smartphone vendors in the first...

Fulltech Fiber Glass is conservative about the business outlook for the fourth quarter of 2011 due to weak demand for fiber glass fabrics from the copper-clad laminate (CCL) sector,...

Corning has announced its results for the third quarter of 2011.

Corning has announced the commercial launch of Corning Lotus Glass, which it said is an environmentally friendly, high-performance display glass developed to enable cutting-edge technologies,...

Taiwan-based Fulltech Fiber Glass, Glotech Industrial and Baotek Industrial Materials, suppliers of fiber glass fabrics for PCB bonding sheets and laminates, all saw their revenues...

Acer plans to launch a 15-inch ultrabook model in early 2012 built using fiber glass cases supplied by Mitac Precision Technology. Asustek Computer is expected to follow suit, also...

Quotes for fiber glass fabrics are likely to continue declining in October after dropping 5% in July-August and another 2-3% in September due to weak demand caused by uncertainty...

Cover glass maker G-Tech Optoelectronics has said it will continue expansion of cover glass production lines, both in fourth-quarter 2011 and 2012, and that the production of 3D glass...

Germany-based glass maker Schott, tapping the touch panel market, is introducing its Xensation Cover glass products to the Asia-Pacific market. According to Ulrich Ackermann, executive...

Curved cover glass may be the next big thing in terms of handheld device designs as both Apple and the non-Apple camp are reportedly gearing up for the releases of products with curved...

Panel component suppliers such as LED player Lextar, surface glass maker G-Tech Optoelectronics (G-Tech) and light guide plate maker Chimei Materials are expect to debut on the Taiwan...

Major touch panel players of TPK Holding, G-Tech, and Wintek are scaling up their production capacity for cover glass as touchscreen handheld devices enjoy rising popularity in the...

Corning vice chairman and chief financial officer James B Flaws has reiterated that the company remains confident of achieving US$10 billion in worldwide sales by 2014, according...

Falling prices and weak demand expectations for large-area TFT LCD panels have caused panel makers to adjust their second-half 2011 production strategies. As panel prices approach...

G-Tech Optoelectronics, a cover glass affiliate of the Foxconn Group, has reported net profits of NT$501 million (US$17.26 million) for the first half of 2011, representing an 8-fold...

Taiwan-based AU Optronics (AUO) and TPK Holding as well as LG Display and Samsung Electronics plan to adopt small-sized Gorilla glass produced by Corning as glass substrates used...

Quotes for copper foils and fiber glass fabrics, key raw materials for the production of PCBs, are expected to remain unchanged in July after a slide of 3-5% on average in June although...

Taiwan-based touch panel maker TPK Holding has stepped up its production of cover glass for touch panels with its total capacity for 3.5-inch cover lenses now reaching five million...

G-Tech Optoelectronics, a Taiwan-based provider of glass processing services in the Foxconn Group, is expanding capacity of cover glass at its two factories in southern China, with...

Corning has announced the opening of the Corning Advanced Technology Center, located in the Neihu Technology Park in Taipei, Taiwan. The facility will serve as a customer-focused...

Taiwan-based Taiwan Glass Group is set to produce glass for touch panels due to the increasing demand for smartphones and tablet PCs. Sales of fiber glass account for 40% of total...

Quotes for copper foils and fiber glass fabrics, key raw materials for the production of PCBs, have slid by 3-5% on average in June 2011 amid weakening demand and falling global commodity...

AimCore Technology, a Taiwan-based maker of ITO glass used in capacitive touch panels, will set up two more production lines to expand its total monthly capacity by 500,000 sheets...

Taiwan-based TFT-LCD panel maker Chunghwa Picture Tubes (CPT) has received increasing orders for small- to medium-sized panels from Samsung Electronics, white-box handset vendors...
Related photos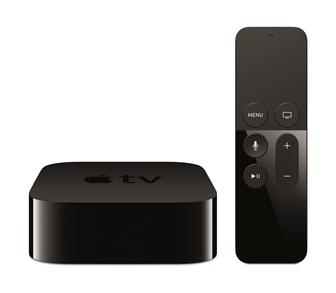 Apple TV
Photo: Company, Monday 14 September 2015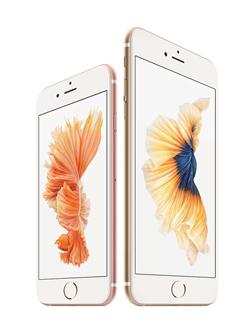 Apple iPhone 6s and iPhone 6s Plus
Photo: Company, Friday 11 September 2015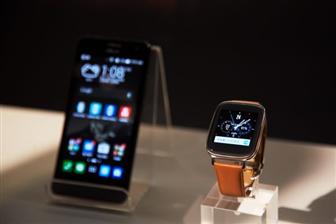 Asustek ZenWatch smartwatch
Photo: Company, Thursday 25 December 2014
Related news around the web