344 news items tagged desktop
Asustek has announced its Chromebit CS10, a small Chrome-based device that turns a HDMI-compatible TV or monitor into a Chrome OS desktop. Chromebit CS10 is available in two colors...

Asustek Computer has reported consolidated revenues of NT$119.31 billion (US$3.64 billion) for the third quarter, up 10.1% sequentially, while net profits were NT$4.22 billion, down...

Global desktop shipments are expected to decline 15% on year in 2015 and some brand vendors may see their shipments drop over 20% as demand from emerging markets such as China was...

Apple has updated the entire iMac family, bringing a new Retina Ultra HD display to the 21.5-inch iMac for the first time and the Retina 5K display to every 27-inch iMac. The updated...

Within the desktop CPU market, the HEDT segment (which targets enthusiasts, overclockers, high-end gamers, and professional workstations) offers the ability for chipmakers and their...

Asustek shipped 4.3 million notebooks in the second quarter, down from 4.8 million units in the first quarter and 4.6 million units in the second quarter of 2014. Asustek's desktop...

According to the IDC Worldwide Quarterly Workstation Tracker, certified mobile workstations continued to show stronger growth in the second quarter of 2015, while the desktop workstation...

Intel, in a bid to promote desktop CPU platforms, has divided the whole market into six segments in terms of market positioning and price: Enthusiast Tower catering to demand for...

Intel is planning to upgrade its Compute Stick and NUC solutions to feature Skylake processors starting October and Elitegroup Computer Systems (ECS), Gigabyte Computer, Asustek Computer...

Following the upcoming release of desktop Skylake processors at Gamescom in Germany in August, Intel's Skylake processors for notebooks will start showing up in October. The CPU giant...

Tsann Kuen, an IT and consumer electronics retail chain in Taiwan, and Lenovo on July 21 strengthened their cooperation, with members of Tsann Kuen entitled to Lenovo products at...

Foxconn Electronics (Hon Hai Precision Industry) will be the largest OEM/ODM for handsets, tablets and desktops in 2015, company chairman Terry Guo claimed at its 2015 shareholders...

Asustek Computer has landed three education procurement orders from China for its Asus Pro series desktop products and the vendor is expected to ship 800,000 enterprise desktops worldwide...

Startup company Endless, an operating system developer, has participated at Computex 2015 showcasing its first product, the Endless PC, priced from US$169-229, targeting mainly developing...

Demand for enthusiast class PC hardware which offers high-performance, reliability, and above all gives the end-user the ability to tweak, fine-tune and tinker, has seen a rapid increase...

Despite weak global PC sales, inexpensive mini desktops are still seeing strong demand from consumers, prompting Intel to strengthen its mini desktop platform R&D and related...

According to a new forecast from the IDC Worldwide Quarterly Smart Connected Device Tracker, the combined market of smartphones, tablets plus 2-in-1s, and PCs is set to grow from...

Intel reportedly has informed its motherboard partners that it will delay the release of its 14nm Skylake desktop CPUs and corresponding 100-series chipsets to the end of August,...

Global desktop monitor sell-in revenues rose 7% in the third quarter of 2014, as average selling prices (ASPs) rose just over 10%, according to DisplaySearch. Worldwide desktop monitor...

Worldwide PC shipments are expected to fall by 2.7% in 2014, an improvement from the previous forecast of negative 3.7%, according to the IDC Worldwide Quarterly PC Tracker. Although...

Motherboard, desktop, notebook and tablet maker Elitegroup Computer Systems (ECS) on October 28 released its financial report for the third quarter of 2014, with consolidated revenues...

Apple has updated its Mac mini with the latest technologies and a new lower starting price. The Mac mini now features Intel's fourth-generation Core processors, integrated graphics,...

AMD's partnership with Asustek Computer is growing tighter and the CPU maker reportedly will use Zen to name its next-generation desktop APU platform for 2016 and their expanding...

Shipment volume of the Taiwan desktop industry is estimated to have reached approximately 17.4 million units in the third quarter of 2014, marking the highest-ever quarterly shipment...

Shipment volume of global PC systems - comprising of notebooks and desktops - is forecast to reach around 299 million units in 2014, down 0.1% on year, according to MIC.
Related photos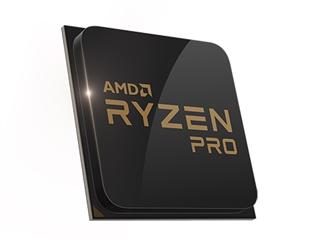 AMD Ryzen PRO desktop processors
Photo: Company, Tuesday 4 July 2017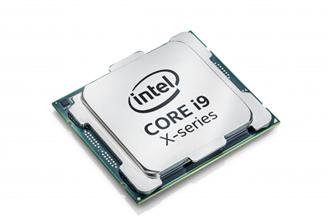 Intel Core X-series processor (Core i9)
Photo: Company, Monday 5 June 2017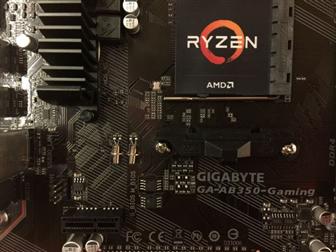 AMD Ryzen processor
Photo: Company, Friday 3 March 2017
Related news around the web