780 news items tagged design
Networking IC design specialist Realtek Semiconductor has reported net profits surged 82% sequentially to NT$930 million (US$30.7 million) in the second quarter of 2017. EPS for the...

Emerging applications arising from IoT, cloud and artificial intelligence (AI) are demanding high-speed transmissions, while high-speed interfaces such as USB, PCI Express (PCIe)...

After six consecutive quarters of growth, smartphone shipments in China fell 3% on year to 113 million units in the second quarter of 2017, according to Canalys.

The city government of Shanghai, China recently introduced a CNY50 billion (US$7.4 billion) IC industry investment fund aimed at cultivating and supporting the local leading enterprises,...

Taiwan-based IC design service companies and silicon IP providers have started to land orders for artificial intelligence (AI) applications from China's IC industry and academia,...

With China's local governments looking to set up data centers, chip demand for data centers locally is set to surge, according to industry sources.

STMicroelectronics has extended delivery lead times for 32-bit MCUs due to strong demand, according to industry sources. The MCU vendor has also informed its customers that it plans...

A number of China- and Taiwan-based IC design houses are ramping up their production of speaker solutions, MEMS microphones and other chips to meet increasing demand for voice assistant...

Globalfoundries and VeriSilicon have announced a collaboration to deliver a single-chip IoT solution for next-generation Low Power Wide Area (LPWA) networks. Leveraging GF's 22FDX...

Insyde Software, a provider of UEFI BIOS and systems management software, has announced that its BIOS and BMC firmware solutions offer full support for the latest Intel Xeon Skylake-SP...

Consumer IC design company Nyquest Technology is expected to report a record EPS of over NT$1.50 (US$0.05) for the second quarter of 2017, when revenues also hit a record high of...

Faraday Technology, a Taiwan-based ASIC design service and IP provider, has announced the availability of its USB 3.1 PHY on UMC 28HPC process, as well as the silicon-verified USB...

Skyworks is evaluating the feasibility of acquiring either RF component specialist Richwave Technology or the power amplifier (PA) department of Airoha Technology, a unit of MediaTek,...

Kilopass Technology Inc., a leading provider of semiconductor logic embedded non-volatile memory (eNVM) intellectual property (IP), today announced that Cista Design Inc., a leading...

With high speed transmissions becoming an important spec for electronics devices, Taiwan-based IC design houses including ASMedia, Parade Technologies, Weltrend, On-Bright, Etron...

Chip demand for LCD TVs and set-top boxes (STB) has started to pick up recently as device manufacturers are gearing up for their peak season, according to industry sources.

Specializing in smartphone SoC chips, MediaTek has been aggressively developing its highly-integrated SoC offerings for wearable and IoT applications. With its IoT solutions, MediaTek...

Broadcom is set to cut its workforce in Taiwan by over 90% at the end of August, according to industry sources. The speculation has drawn the attention of several chipmakers such...

Taiwan-based Global Unichip, a fabless ASIC design house, has announced the establishment of its new office in Seoul. The move is to enhance both technical and business customer su...

IC design house MediaTek has reported June consolidated revenues increased 18.75% sequentially to NT$21.89 billion (US$715.9 million). Revenues for the second quarter of 2017 came...

A ramp-up of orders from China's smartphone sector will buoy revenues at Taiwan-based IC design houses, particularly those specializing in LCD driver ICs, wireless charging solutions...

While new smartphone models for 2017 boast quite a few fresh features such as full screens, OLED panels, biometric systems, quick charge and wireless charge applications, these features...

Baidu has deployed Xilinx FPGA-based application acceleration services in their public cloud, according to Xilinx. The Baidu FPGA Cloud Server, a new service in Baidu Cloud, features...

With shipments of new Intel and AMD motherboards set to kick off, as well as brisk demand for gaming graphics cards and mining machines, Taiwan-based PC-related IC suppliers are optimistic...

As a global leader in providing rapid charging solutions, Dialog Semiconductor has demonstrated its prowess in power management for smartphones and other applications. But the market...
Related photos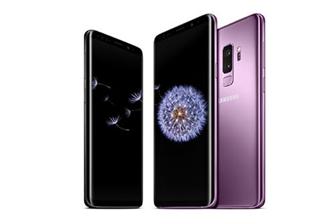 Samsung Galaxy S9, S9+
Photo: Company, Friday 2 March 2018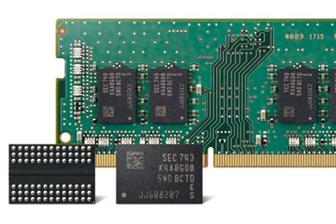 Samsung 1ynm DDR4
Photo: Company, Tuesday 23 January 2018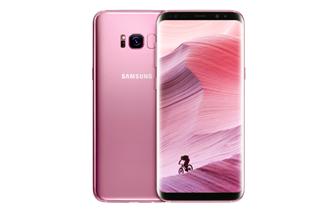 Rose Pink Edition of Samsung Galaxy S8+
Photo: Company, Tuesday 4 July 2017
Related news around the web