934 news items tagged Company
Demand for upstream materials for use in the manufacture of passive components, such as powder materials for MLCCs and aluminum foil for capacitors, has been rising, according to...

Taiwan Semiconductor Manufacturing Company (TSMC) saw its July revenues fall to a three-month low of NT$71.61 billion (US$2.36 billion).

Pure-play wafer foundries United Microelectronics (UMC) and Vanguard International Semiconductor (VIS) have reported sequential decreases in July consolidated revenues of 2.4% and...

Taiwan Semiconductor Manufacturing Company (TSMC) has approved the appropriation of around US$3.15 billion, which includes funding for new facilities construction with costs estimated...

Fifth-generation wireless technology (5G) is attracting a lot of public attention. These industrial communication standards are under developing and preparing to launch for the public...

Taiwan-based Global Unichip, an IC design service company partnering with Taiwan Semiconductor Manufacturing Company (TSMC), is looking to expand its business in the artificial intelligence...

Taiwan-based Winbond Electronics, a provider of specialty DRAM and flash memory, has announced plans to budget an additional capex of NT$6.28 billion (US$207.7 million) for buying...

Gorilla Technology, a global provider of video intelligence and IoT technology, today announced the launch of a range of cloud-based solutions within a single platform enabling restauranteurs...

According to WHO statistics, air pollution causes an alarming mortality rate of two million premature deaths a year around the world. Gaseous pollutants and particulate pollutants...

Torex Semiconductor has enhanced the XD6121/XD6122/XD6123/XD6124 series of voltage detectors for in-vehicle applications. Featuring a watchdog function based on a CMOS process, these...

Although wireless charging has gathered much attention in the market in recent years, it has not yet been adopted on a large scale owing to issues such as convenience, costs, safety,...

Microsemi Corporation (Nasdaq: MSCC), a leading provider of semiconductor solutions differentiated by power, security, reliability and performance, announced its PolarFire field programmable...

Taiwan-based On-Bright Electronics is expected to see its profits jump over 150% sequentially in the second quarter of 2017, with EPS set to exceed NT$4 (US$0.13), driven by particularly...

Taiwan Semiconductor Manufacturing Company's (TSMC) integrated fan-out (InFO) wafer-level packaging technology is about to enter its second generation, which will bring more competitiveness...

Taiwan Semiconductor Manufacturing Company (TSMC) is expanding the number of suppliers of equipment for its 7nm process in a bid to maintain an ecosystem pricing balance, according...

Electronic systems account for an increasing share of automotive parts and therefore software plays a growingly important role in car safety and performance. To ensure the quality...

Skyworks is evaluating the feasibility of acquiring either RF component specialist Richwave Technology or the power amplifier (PA) department of Airoha Technology, a unit of MediaTek,...

Kilopass Technology Inc., a leading provider of semiconductor logic embedded non-volatile memory (eNVM) intellectual property (IP), today announced that Cista Design Inc., a leading...

SilTerra Malaysia Sdn. Bhd., a Malaysian home grown leading semiconductor wafer foundry, and Zhuhai Chuangfeixin Technology Co., Ltd. ("CFX"), an memory IP design house, jointly announced...

Passive component firm Yageo saw its second-quarter revenues climb to a record high of NT$7.935 billion (US$259.3 million).

Taiwan-based pure-play foundries including Taiwan Semiconductor Manufacturing Company (TSMC), United Microelectronics (UMC) and Vanguard International Semiconductor (VIS) will see...

Advanced Semiconductor Engineering (ASE), the world's largest outsourced semiconductor assembly and test (OSAT) company, will see its 2017 sales growth outperform the global...

Intel has announced the delivery of what the company claims is the world's first commercially available 64-layer, TLC 3D NAND SSD.

Winbond Electronics has announced an expansion of its flash product portfolio with the introduction of its lowest-voltage SpiFlash memories to date. At 1.2 and 1.5V, and in 8-pin...

Nanya Technology has sold an additional six million shares of Micron Technology, with an aim to increase the company's working capital and repay loans, according to company filings...
Related photos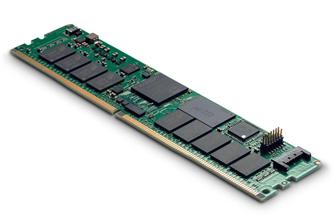 Micron 32GB NVDIMM-N
Photo: Company, Tuesday 14 November 2017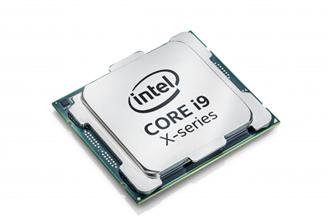 Intel Core X-series processor (Core i9)
Photo: Company, Monday 5 June 2017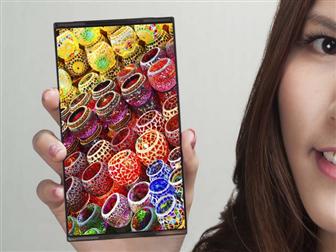 AUO 5.7-inch WQHD AMOLED
Photo: Company, Wednesday 16 April 2014
Related news around the web