255 news items tagged chipset
Intel's Atom processor and chipset business revenues dropped 32% on year to only US$269 million in the third quarter of 2011, indicating that the netbook market has been strongly...

GigaFast E Ltd, a OEM/ODM manufacturer of HomePlug power line communications (PLC) equipment, has launched a new HomePlug AV 200Mbps nano Ethernet Bridge (PN928-EB) at the China Sourcing...

Lenovo has placed short lead-time orders for MT6573 3G solutions with MediaTek recently as the first batch of 500,000 units of its A60 smartphone, priced at CNY1,000 (US$156), have...

Some handset solution suppliers have indicated that a number of handset vendors, including Apple and HTC, have scaled down their chipset orders for the fourth quarter as compared...

Taiwan-based handset PCB and chipsets makers have applauded Google's announcement of acquiring Motorola Mobility, expecting that a growing Android mobile device market will help boost...

Taiwan-based chipset maker Silicon Integrated System (SiS) is set to phase out its PC business by the end of 2011 and will turn its business focus fully to chipsets for consumer electronics...

Taiwan Semiconductor Manufacturing Company (TSMC) has managed to regain more orders recently, aiming at sustaining a positive on-quarter growth in revenues for the third quarter,...

In what ABI Research sees as a significant shift in component sourcing strategy, Samsung has chosen VIA Telecom to supply the CDMA chipset for its new Droid Charge handset that it...

Taiwan-based chipset maker VIA Technologies has announced it will sell its shareholdings in S3 Graphics to its affiliate company High Tech Computer (HTC) for US$300 million. The action...

Taiwan-based notebook makers, facing an impact from Japan's earthquake, competition from tablet vendors and the fact brand vendor significantly cleared inventory, saw their notebook...

Altair Semiconductor, a developer of low-power chips for LTE network deployments, has opened a new office in India. The new facility will handle all operations in India and provide...

CPU maker AMD is set to announce its latest 32nm A series APU codenamed Llano on June 30 with motherboard makers including Asustek Computer, Gigabyte Technology and Micro-Star International...

Fabless IC firm MediaTek's third-quarter revenues are expected to reach between NT$24 billion (US$830 million) and NT$27 billion, up at least 15% on quarter, according to market sources...

Intel has recently decided to launch its next-generation Ivy Bridge CPU in March of 2012, back from its original schedule at the end of 2011 to allow a better transition between the...

Spreadtrum Communications, a major fabless semiconductor provider in China with technology in both 2G and 3G wireless communications standards, has announced that it acquired an approximately...

AMD, at its press conference at Computex 2011, announced a new 40nm Z series APU codenamed Desna to target the tablet PC market, according to Rick Bergman, Senior Vice President and...

MediaTek is expected to temporarily back off from a price war against China-based rival Spreadtrum Communications which has recently launched three handset solutions in China, according...

As Intel is set to release the development kits for its Thunderbolt technology, which allows a transmission speed up to 10Gbps with a stand electrical or optical cable, in the third...

Asustek Computer is expected to see its monthly motherboard shipments reach 2.5-3 million units in the second quarter of 2011 as demand from the first quarter was delayed to the second...

Motherboard prices, affected by upstream component shortages caused by the Japan earthquake, are set to rise for the second time this year after mid-April, according to sources from...

Taiwan-based motherboard players including Asustek Computer, Pegatron Technology, Gigabyte Technology, Micro-Star International (MSI) have all reported drop in February revenues due...

IC design house MediaTek has stopped lowering prices after the Lunar New Year holidays and recently introduced the MT6252 ultra low cost chipset solution. The company plans to leverage...

Acer took less than two weeks to re-produce notebooks with fixed Intel Sandy Bridge chipsets and ship them to retail channels worldwide; leading all other global brands, mainly due...

AMD has contracted Taiwan Semiconductor Manufacturing Company (TSMC) to manufacture its Hudson-series chipsets, which support the new Brazos platform, according to a Chinese-language...

Taiwan-based notebook makers are already assembling notebooks with fixed 6 series chipsets as Intel's progress in fixing its defective chipsets is ahead of schedule and most of the...
Related photos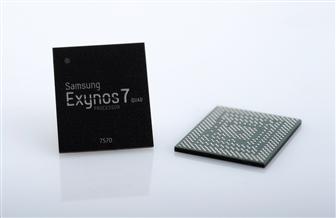 Samsung 14nm Exynos chips
Photo: Company, Wednesday 31 August 2016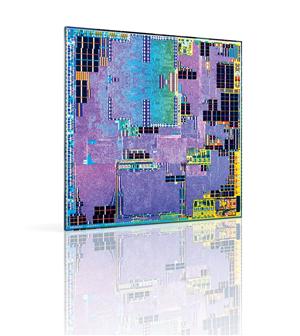 Intel Atom x3 processor
Photo: Company, Wednesday 4 March 2015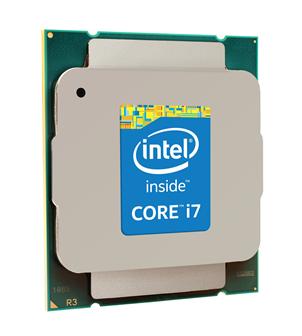 Intel Core i7-5960X processor Extreme Edition
Photo: Company, Friday 19 September 2014
Related news around the web