262 news items tagged chipset
International and domestic chipset vendors have begun to queue up at Taiwan Semiconductor Manufacturing Company (TSMC) in order to secure production capacity for 40nm, 28nm and more...

MediaTek reportedly has landed orders for over one million units of its recently release new dual-core smartphone platform, the MT6572, according to industry sources.

Riding high on a fivefold increase in shipments of application processors in 2012 triggered by a robust growth of the mobile device market in China, MediaTek has been strengthening...

Tablet chipset solution vendors including MediaTek, Realtek Semiconductor, Elan Microelectronics as well as China-based Allwinner Technology and Rockchip Electronics reportedly are...

Metaio today announces an agreement with ST-Ericsson, a leader in wireless platforms and semiconductors. Under the terms of the agreement, ST-Ericsson will integrate Metaio's Augmented...

Samsung Electronics will optimize chipset solutions from Qualcomm, Broadcom and ST-Ericsson to enhance its competitive edge in the entry-level to mid-range smartphone segment so as...

Chipset vendors including Nvidia, Qualcomm, Samsung Electronics and ST-Ericsson have all unveiled their new multi-core solutions for mobile devices and other applications at CES 2013,...

Intel is already set to launch its next-generation Haswell-based processors, comprehensively designed for IT products such as tablets, notebooks, ultrabooks, desktops and servers,...

Taiwan Semiconductor Manufacturing Company (TSMC) and chipset players have experienced a new wave of follow-up orders from Apple recently due to stronger than expected sales of iPhone...

MediaTek expects current booming sales of its smartphone solutions to continue in the first quarter 2013 thanks to an upsurge in replacement demand for smartphones in China, according...

The ability of smartphone vendors to secure sufficient supplies of key components, particularly chipset solutions, will be crucial for them to win in the sales competition during...

ZTE is considering following the steps of rival company Huawei Technologies to develop handset solutions for its own smartphones so as to reduce its reliance on chipset suppliers...

ALi, a provider of set-top box (STB) system-on-chip (SoC) solutions, has announced that the company has teamed up with Panasonic's semiconductor business group to begin mass production...

China-based chipset solution vendors including Rockchip Electronics and Allwinner Technology have been ramping up their shipments to white-box tablet PC vendors in China, cutting...

Intel is set to release the next-generation 8 series chipsets along with Haswell-based processors in April 2013, and since the current-generation Ivy Bridge-based processors and their...

Guangdong Nufront CSC is a China-based IC chip provider. The firm mainly produces chips for devices such as tablet PCs, all-in-one (AIO) PCs, and set-top boxes (STBs). Nufront will...

Following the recent launch of Intel's new Ivy Bridge platform, new announcements from AMD, and the growing anticipation for Windows 8, Computex 2012 will provide PC players from...

Intel is ready to officially announce its latest 7 series chipsets with native support of USB 3.0 on April 8 with its own-brand Z77-based motherboards to also appear along with the...

First-tier motherboard makers have recently dropped their Intel 7 series motherboard prices to compete for market share, although Intel has not yet officially announced the chipset,...

Intel is set to announce its next-generation 22nm-based Ivy Bridge processors by the end of April with 11 models including Core i7-3770K, Core i7-3770, Core i7-3770S, Core i7-3770T...

Intel has launched its latest Xeon E5-2600 series server processors with server vendors and makers including Acer, Asustek Computer, Dell, Hewlett-Packard (HP) and Quanta Computer...

Nvidia and ZTE have announced the ZTE Mimosa X, the first smartphone to be powered both by the Nvidia Tegra application processor and its Icera modem, which came to Nvidia through...

Nokia reportedly has begun design-in with Taiwan-based MediaTek and MStar Semiconductor for chipset solutions used in 2.5G and 2.75G handsets, with one or both of them expected to...

Taiwan-based fabless IC firms have recently landed an influx of short lead-time orders from clients that had been keeping inventory lean due to the uncertain market outlook, according...

Taiwan-base chipset makers VIA Technologies and Silicon Integrated Systems (SiS), although already phasing out of the PC chipset market, have both entered different markets and achieved...
Related photos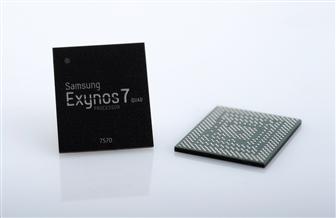 Samsung 14nm Exynos chips
Photo: Company, Wednesday 31 August 2016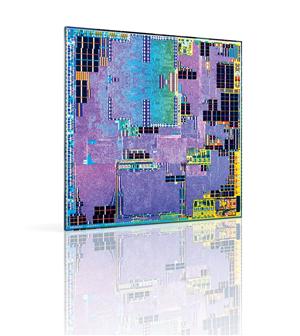 Intel Atom x3 processor
Photo: Company, Wednesday 4 March 2015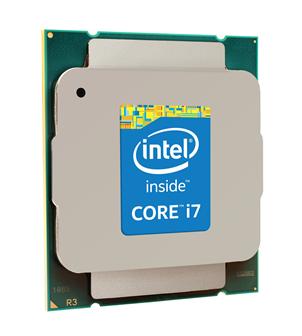 Intel Core i7-5960X processor Extreme Edition
Photo: Company, Friday 19 September 2014
Related news around the web