435 news items tagged CEO
As Microsoft CEO Steve Ballmer recently announced the decision to retire within 12 months, CEOs of Taiwan-based IT players, which are also facing difficulties may also need to face...

Micron Technology has announced the appointment of Warren East to the company's board of directors, effective immediately. East served as CEO of ARM Holdings PLC from October 2001...

There are seven applicants competing for 4G mobile communication licenses in Taiwan. If all of them receive the license, none of them will obtain sufficient bandwidth to provide satisfactory...

Rick Tsai, which served as CEO of Taiwan Semiconductor Manufacturing Company (TSMC) during 2005-09, has been elected as an HTC board of director.

Hewlett-Packard (HP) CEO Meg Whitman is set to visit China and Taiwan in the near future to promote its businesses and meet with upstream suppliers and partners, according to the...

Asustek Computer, originally expected to enjoy sequential growth in notebook shipments and a slight on-quarter drop in tablet shipments in the second quarter, has adjusted both forecasts...

Dialog Semiconductor has managed to land solution orders from first-tier smartphone vendors in the US and Europe and has seen its sales growing by leaps and bounds in recent years...

As Lenovo CEO Yang Yuanqing has recently announced that the company is aiming to achieve shipments of 100 million IT products for 2013, sources from the upstream supply chain expect...

China-based handset vendor Huawei Device, due to its inability to compete with China-based low-price white-box vendors, has to develop toward becoming a first-tier smartphone vendor,...

Taiwan Semiconductor Manufacturing Company (TSMC) is already ready to take on a growing challenge from Samsung Electronics in the IC foundry space, company chairman and CEO Morris...

HTC will improve product positioning and strengthen its marketing in terms of innovation and execution to address, resolve and overcome the challenges it is facing in today's smartphone...

Line, a smartphone- and PC-based instant messaging application developed by Japan-based NHN Japan, aims to maintain its leading market share for mobile instant messaging in Japan,...

Rohm Semiconductor is looking to go beyond traditional practices and strategies while insisting on its original purpose "quality first" to provide best products and services,...

While China Mobile is establishing TD-LTE (Time Division-Long Term Evolution) trial networks around China, the company will still promote the coexistence of FDD (Frequency Division...

Days-of-inventory (DOI) in the supply chain is now forecast to be four days above the seasonal average in the first quarter of 2013, falling only slightly from the prior quarter,...

Taiwan-based panel makers will only be slightly affected by recent price-fixing fines imposed on them by China's National Development and Reform Commission and instead are looking...

The global EDA (electronic design automation) market has been growing at a rapid pace since the 2008 financial crisis, sustaining a growth rate higher than the industry's average...

With excellent cost advantages, GaN-on-Si technology has become a new focus in the LED market in order to cope with the severe price pressure for LED makers. In recent years, this...

Taiwan Semiconductor Manufacturing Company (TSMC) will set aside a capital expenditure budget of US$9 billion for 2013, an annual record with growth of 8.4% from 2012, and it expects...

Lite-On IT will adjust the structure of its production to gradually decrease the proportion of consolidated revenues from optical disc drives (ODDs) from over 70% in 2012 to 30% in...

Acer originally believed that tablets would soon lose their attractiveness to consumers helping notebooks to regain their influence; however as market watchers and IT players mostly...

Foundry chipmaker Taiwan Semiconductor Manufacturing Company (TSMC) will hold its annual supply chain management forum for 2012 on December 14. Participants will include Eric Meurice,...

Power Quotient International (PQI) expects to completely phase out its DRAM module business in 2013, as part of the company's business transformation plan, according to Alan Chang,...

Capacity support from the Bosch Group allows Akustica to expand its presence in the MEMS microphone market, according to Stefan Finkbeiner, newly-appointed CEO and GM of Bosch Sens...

Germany-based Siemens introduced an environmental portfolio in 2011 to help reduce gas emissions by 317 million tons. According to Peter Loscher, president and CEO of Siemens, climate...
Related photos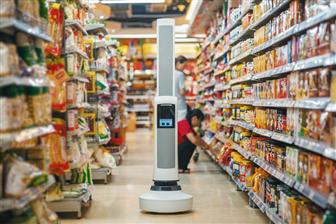 Simbe Robotics's Tally solution
Photo: Company, Tuesday 7 February 2017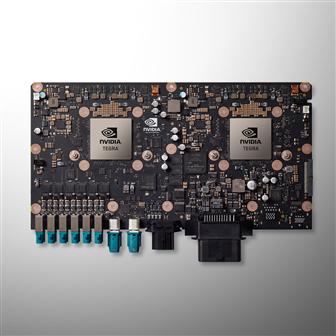 Nvidia Drive PX 2 automotive supercomputing platform
Photo: Company, Thursday 7 January 2016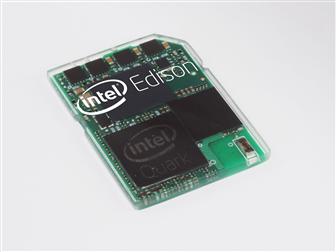 Intel Edison computing solution
Photo: Company, Tuesday 7 January 2014
Related news around the web