1624 news items tagged Apple
Taiwan Semiconductor Manufacturing Company's (TSMC) integrated fan-out (InFO) wafer-level packaging technology is about to enter its second generation, which will bring more competitiveness...

Backend houses Chipbond Technology and ChipMOS Technologies have both cut into the supply chains of US and Korea smartphone brands with their gold bumping services, and are set to...

Inventec will distribute dividends of NT$1.45 (US$0.05) in cash and is expected to see growing revenues in the second half thanks to orders for Apple's new HomePod, according to a...

Taiwan-based IC backend houses, particularly those engaged in the supply chain for Apple's upcoming iPhones, are expected to see their revenues start peaking for 2017 in August or...

Metal chassis maker Catcher Technology has announced revenues of NT$7.29 billion (US$243.49 million) for June, up 19.8% on month and 30% on year. Catcher's second-quarter 2017 consolidated...

HDI PCB manufacturer Compeq Manufacturing, and flexible PCB specialists Zhen Ding Technology and Flexium Interconnect all enjoyed revenue growth in June.

Qualcomm has announced that it is filing a complaint with the United States International Trade Commission (ITC) alleging that Apple has engaged in the unlawful importation and sale...

While new smartphone models for 2017 boast quite a few fresh features such as full screens, OLED panels, biometric systems, quick charge and wireless charge applications, these features...

Taiwan-based pure-play foundries including Taiwan Semiconductor Manufacturing Company (TSMC), United Microelectronics (UMC) and Vanguard International Semiconductor (VIS) will see...

SK Hynix and Toshiba have both experienced lower-than-expected yield rates for their 3D NAND technologies resulting in fewer supplies for Apple's 2017 series of iPhones, according...

LG Display (LGD) is reportedly in talks with Apple to solicit equity investment in its planned 6G OLED panel plant, according to a Korea-based The Bell report.

Fierce competition among fingerprint sensor suppliers has already brought down prices to less than US$2, with many players even quoting their products to as low as less than US$1.5,...

Pegatron Technology has seen weakening orders from clients recently, as Apple has yet to launch its next-generation iPhones and orders for Microsoft's Surface devices have been smaller...

Winston H Chen founded Solectron in 1978. Under his leadership, the company grew into the world's largest electronics manufacturing services provider with annual revenue of...

Apple Taipei 101 opens July 1 at 11am, bringing Apple's products, services and in-store experiences to customers in Taiwan for the first time.

HTC is gaining powerful support to accelerate the development of its VR (virtual reality) business, as it has newly collaborated with two tech giants Apple and Google to develop VR...

Industry sources have predicted shipments of upcoming iPhones could be interrupted, with yield rates at assembly plants and the supply of OLED panels likely to become issues.

Unitech Prinited Circuit Board has suspended part of the operations at its plant in Yilan, northeastern Taiwan, in the wake of a fatal accident there.

The Middle East and Africa (MEA) wearable market continued its strong growth trajectory into the first quarter of 2017, according to the latest figures compiled by IDC. Bucking a...

Because of increased demand from the enterprise market and the fact that the education sector has entered the traditional peak season, the worldwide top-5 notebook vendors saw their...

Because of increased demand from the enterprise market and the fact that the education sector has entered the traditional peak season, the worldwide top-5 notebook vendors saw their...

Augmented reality (AR) and virtual reality (VR) continue to gain momentum in the mainstream tech media. According to recent forecast data from the IDC Worldwide Quarterly Augmented...

Seven of the world's top-10, and 10 of the top-14 smartphone companies listed for 2016 were headquartered in China. Two South Korea-, one US- and one Taiwan-based companies made up...

IC foundries are gearing up for mass production of 7nm chips in 2018, as well as production for 7nm process technology using extreme ultraviolet (EUV), according to market observers...

The global handset baseband processor market grew 5% on year to reach US$22.3 billion in 2016, according to Strategy Analytics. Qualcomm, MediaTek, Samsung LSI, Spreadtrum and HiSilicon...
Related photos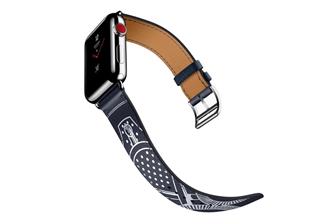 Apple Watch Series 3 Hermes
Photo: Company, Thursday 14 September 2017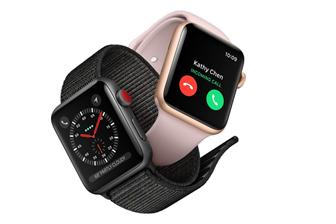 Apple Watch Series 3
Photo: Company, Thursday 14 September 2017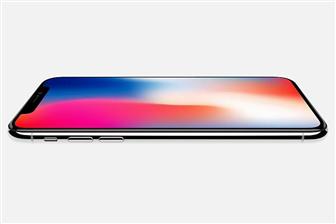 Apple iPhone X
Photo: Company, Wednesday 13 September 2017
Related news around the web