AzureWave teams with Wilocity to set 60GHz wireless gigabit networking in motion at CES 2012
Press release [Wednesday 18 January 2012]
AzureWave Technologies, Inc., the world's leading DMSS solution provider and module maker for versatile wireless solutions, introduced the world's first production-ready 60 GHz WiGig Docking for robust functionality including multi-gigabit cordless computing, wireless display, wireless sync-n-go, I/O expansion and etc. over the new generation 60GHz wireless technology LIVE at 2012 CES.
With the fast-growing adoption of mobile Internet devices in the global market, the AzureWave WiGig Docking with built-in HMC Module solution is made perfectly for versatile mobile computing, consumer electronics devices and peripherals. Whether at home, in the office, or on the go, users of laptops and mobile computing devices are able to experience uncompressed high-definition video/game streaming, wireless display, and cordless computing with robust USB 3.0, e-SATA, HDMI and more upgradable expansion functionality. The solution is able to achieve up to 10 times faster data transmission rates than existing Wi-Fi, achieving simpler and more intelligent wireless networking.
"The engagement of AzureWave and Wilocity aims to build the tri-band wireless products including the world's first WiGig compliant wireless HMC module as well as docking," said Ted Lee, CEO of AzureWave. "We have been closely working with Wilocity to develop the first and best product offering to ecosystem partners and customers. By collaborating with Wilocity in product integration and optimization, we look forward to enable the multi-gigabit wireless for a wide range of computing and networking applications."
"Wilocity is eliminating the need for cords and connectors allowing multiple mobile devices—such as a tablet, notebook, Ultrabook, or smart phone—to deliver next generation high-speed wireless connectivity," said Tal Tamir, CEO of Wilocity. "Wilocity's WiGig/802.11ad multi-gigabit chipsets integrate AzureWave's leadership in wireless modules to usher in the next Wi-Fi wave, bringing unbounded capacity and ten times faster speeds to any mobile platform. This important collaboration is helping to successfully deliver the tri-band module and wireless docking as part of the world's first WiGig 60GHz standard wireless solutions."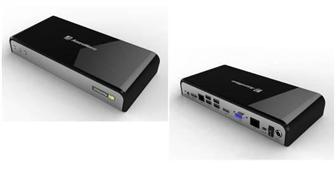 The Wilocity DockingZone by AzureWave won the prestigious 2012 CES Innovations Awards honoree designation.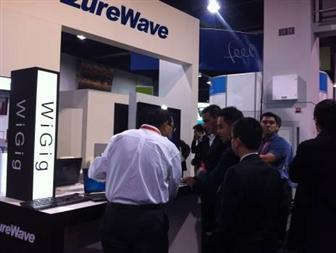 AzureWave live demonstrated the world's first production-ready 60 GHz WiGig Docking for robust functionality including multi-gigabit cordless computing, wireless display, wireless sync-n-go, I/O expansion and etc