Taiwan large-size LCD panels – 4Q 2014
TAIWAN LCD PANEL | Feb 17, 11:23
Taiwan-based makers saw their large-size TFT LCD panel shipments increase on year in fourth-quarter 2014, driven largely by demand for TV applications. But they are facing growing competition from China-based and Korea-based makers who are ramping up new production...

TAIWAN DISPLAY SYSTEM | Feb 17, 11:07
Taiwan's LCD TV makers saw significant increases in shipments in the fourth quarter of 2014 thanks to strong seasonal demand, as well as Foxconn's shipments to Mexico to fulfill government procurement orders.

Taiwan small- to mid-size LCD panels – 4Q 2014
TAIWAN LCD PANEL | Feb 16, 15:11
Major Taiwan-based suppliers of small- to medium-size LCD panels changed their production strategies in fourth-quarter 2014 as the industry entered the slow season amid sluggish demand for smartphone applications and rising competition from China-based rivals...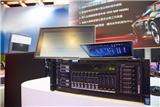 Taiwan server shipment forecast and industry analysis, 2015
RESEARCH EXTRAS | Apr 10, 15:57
The server market did not perform well in 2014 though rising demand from Internet data centers (IDCs) and China brands helped global shipments (measured by motherboards) grow 7.1% to 10.4 million. Using this as the base for growth, in 2015 the market is expected...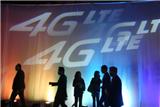 How China is shaping the LTE/TD-LTE market in 2015
CHINA SMARTPHONE | Apr 9, 15:42
Digitimes Research estimates that the global LTE market doubled in size to 445 million users in 2014 and we further forecast that annual growth in the number of LTE users will remain above 70% between 2015-2016, with the overall market reaching 1.466 billion...