Digitimes Research: Kindle Fire HD shipments expected to reach 5 million units in 2H12
James Wang, DIGITIMES Research, Taipei [Wednesday 12 September 2012]

Combined shipments of the 7-inch and 8.9-inch Amazon Kindle Fire HD are expected to reach five million units in the second half of 2012, according to Digitimes Research senior analyst James Wang.
Components for the 7-inch model began mass shipping in July. Shipments are expected to reach 500,000 units in September and close to one million units in October. Total shipments in the second half are estimated at 2.9 million units.
The 8.9-inch model will only be produced in small volumes in September, while its monthly shipments in the fourth quarter are expected to reach one million units at most. Total shipments of the 8.9-inch device in the second half are estimated to reach 2.2 million units.
Digitimes Research estimates that the 8.9-inch Kindle Fire HD will be able to achieve total shipments of 3.5-4 million units before the product is phased out of the market.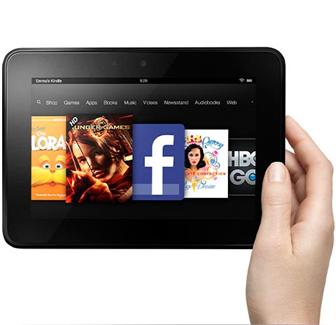 Amazon Kindle Fire HD
Photo: Company