Digitimes Research: China aims to expand LED industry output value through subsidy programs
Deborah Lin, DIGITIMES Research, Taipei [Friday 10 August 2012]

The 12th Five-Year Plan announced by China's government indicates targets of the semiconductor lighting industry before 2015.
China's government has set up two subsidy programs. One is to subsidize LED firms and products through projects. After the firms successfully obtain the bids, they will receive subsidies from the government. The LED products will then be sold to hospitals, schools, commercial buildings and villages. This program is to provide indirect procurement subsidies for LED lighting to these sectors.
The government in China has allocated a budget of CNY36.3 billion (US$5.7 billion) to subsidize energy-saving home appliances. LED lighting and TVs are among the products being subsidized. The details of subsidies for LED lighting have yet to be announced but for each unit of LED TVs, consumers can obtain up to CNY400 of subsidies.
China's government believes the two subsidy programs can help the country to save energy and reduce carbon emissions while strengthening the firms' determination to develop better products and the developments of the LED industry. Firms hope to expand business and increase brand recognition through government subsidies.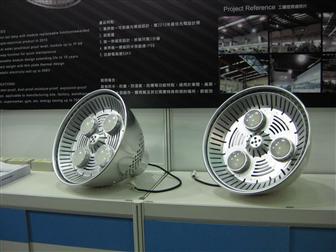 LED lighting to receive subsidies from China government
Photo: Digitimes file photo