Digitimes Research: Taiwan LED chipmakers to see lighting applications account for 30% of 2012 revenues
Jessie Lin, DIGITIMES Research, Taipei [Monday 30 July 2012]

Second-quarter 2012 revenues of Taiwan-based LED chipmakers climbed out of the trough with capacity utilization rates rising to 80-90%. The firms believe third-quarter 2012 capacity utilization rates to remain similar to the peak level seen in the bottom half of the second quarter. Nevertheless, the utilization rates are expected to fall in September and the fourth quarter. Digitimes Research estimates that the percentage of 2012 revenues in the first half of the year is 47.4% while the second half of the year is expected to account for 52.6%. Due to the relatively low capacity utilization rate in the first quarter, revenues of the first quarter accounted for 20.5% of total 2012 revenues. Revenues from the second and the third quarters are peaks.
Taiwan-based LED chipmakers have not been expanding capacities with aggressiveness. In mid-2012, Epistar has 160 units of MOCVD equipment. Firms that have more than 80 units of MOCVD tools are Lextar, Formosa Epitaxy, and Genesis Photonics. All firms mentioned above have plans to expand capacities in China.
Among the LED epitaxial wafer product lines of Epistar and Lextar, more than 50% are 4-inch products. In particular, Lextar plans to shift all LED epitaxial wafer products in the 4-inch products in second-half 2012 to beginning of 2013. As for Genesis Photonics and Formosa Epitaxy, the 2-inch products account for more than 50% of all LED epitaxial wafer products.
Lighting applications of LED chipmakers in 2012 are likely to account for 30% total revenues in 2012 while LED TVs are likely to account for more than 25%. In other words, the two main applications account for more than 50% of 2012 businesses for Taiwan-based LED chipmakers. LED lighting is likely to become the key factor for Taiwan-based LED firms in the future.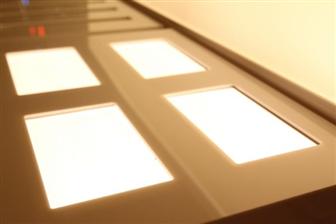 LED lightings become major revenue source for LED chipmakers in Taiwan
Photo: Digitimes file photo