Digitimes Research: Spot price of polysilicon in Greater China drops to US$22.5/kg
Jackie Chang, DIGITIMES, Taipei [Friday 13 April 2012]

The prices of solar products in China dropped slightly this week (April 9-13).
The spot price of polysilicon dropped 7% this week from US$24.20/kg to US$22.50/kg. Downstream demand continues to be low, according to industry sources, with firms practicing careful controls over inventory levels, it is unlikely the low price of US$22.50/kg can stimulate demand effectively. Industry sources added that contract pricing of polysilicon continues to hold around US$30/kg.
Despite the incentive cuts made by Germany in April 1, the price of solar modules steadied at EUR0.60/W (US$0.79). However, due to the time lag effect in the solar supply chain, it is likely that low demand will soon have an effect on prices across the chain. According to Digitimes Research, total new installations in Germany in 2012 will likely reach 5.5GW with 3GW installed in the first quarter. Germany is likely to add about 2.5GW more of installations from April to year-end.
Weekly price of solar products in Greater China, April 9-13

Item

Type

Unit

Average

Change

Polysilicon

Chunk

US$/kg

22.5

-1.7

Wafer

125 mono

US$/unit

0.92

-0.03

156 mono

US$/unit

1.46

-0.02

156 multi

US$/unit

1.11

-0.02

Cell

125 mono

US$/watt

0.52

-0.02

156 mono

US$/watt

0.54

-0.01

156 multi

US$/watt

0.47

No Change

Module

EUR/watt

0.6

No Change
Source: Digitimes Research, April 2012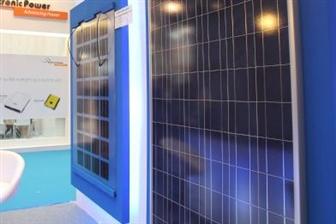 Solar prices in Greater China drop slightly
Photo: Digitimes file photo