Digitimes Research: Consistent demand in US market keeps Greater China solar price steady
Jackie Chang, DIGITIMES, Taipei [Friday 23 March 2012]

The prices of solar products in Greater China continue to hold despite the concerns over the upcoming Germany feed-in-tariff (FIT) cuts. In addition, demand in the US has been picking up, said Chihheng Liang, Digitimes Research analyst. The slight surge of demand in Germany before the cuts and optimism for the US solar market have been holding the prices steady, said Liang.
Polysilicon spot price has been falling slowly. In China, the quotes have been around US$25.70-27/kg while in Taiwan, the quotes have been US$24-26/kg.
Prices of solar wafers have been steady. Firms have been negotiating April prices but have yet to reach a consensus. High efficiency solar wafers in Taiwan have been quoted above US$1.20/unit, added Liang.
Prices of mono-crystalline solar cells have been holding still while price for 156 multi has been dropping. In China, the price for multi-crystalline solar cells with conversion efficiency at 16.8% has been falling close to US$0.45-0.46/W. However, Taiwan has been quoting 156 multi solar cells at US$0.48-0.50/W.
The ex-factory price of multi-crystalline solar modules from China has been around EUR0.58-0.60/W and for mono-crystalline solar modules, the quotes have been around EUR0.65/W, Liang concluded.
Digitimes Research: Weekly price of solar products in Greater China, March 19-23

Type

Unit

Avg price

Change

Polysilicon

Chunk

USD/Kg

25.5

-0.50

Wafer

125 mono

USD/pcs

0.96

No change

156 mono

USD/pcs

1.50

No change

156 multi

USD/pcs

1.15

No change

Cell

125 mono

USD/W

0.54

No change

156 mono

USD/W

0.57

No change

156 multi

USD/W

0.48

-0.01

Module

Euro/W

0.61

-0.01
Source: Digitimes Research, March 2012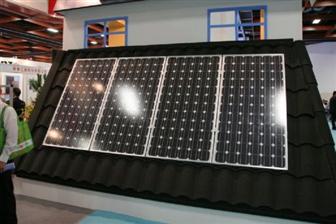 Price of solar modules in Greater China steadies around EUR0.61/W
Photo: Digitimes file photo