Digitimes Research: Solar prices in Greater China stay flat due to on-going negotiations
Jackie Chang, DIGITIMES, Taipei [Friday 24 February 2012]

Solar prices in Greater China were mostly flat this week (Feb 20-24), except for 156 mono solar cells which saw an increase of US$0.01/W, said Chihheng Liang, Digitimes Research analyst.
The solar supply chain has been negotiating prices for March, hence there were no significant movements in price this week, added Liang.
In addition, Germany just announced new incentive cuts and players are still considering their next moves in response to the adjustments, Liang stated.
Weekly price of solar products in Greater China, February 20-24, 2012

Item

Type

Unit

Average

Change

Polysilicon

Chunk

US$/kg

29.5

No change

Wafer

125 mono

US$/unit

1.02

No change

156 mono

US$/unit

1.6

No change

156 multi

US$/unit

1.21

No change

Cell

125 mono

US$/watt

0.56

No change

156 mono

US$/watt

0.6

0.01

156 multi

US$/watt

0.5

No change

Module

EUR/watt

0.65

No change

No change
Source: Digitimes Research, February 2012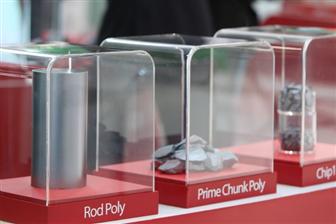 No significant movements in solar prices in Greater China in the recent week
Photo: Digitimes file photo