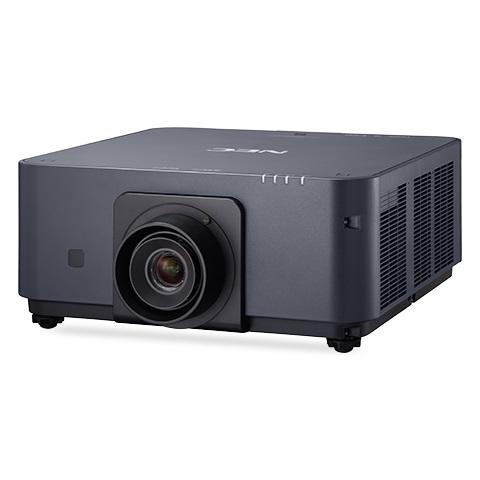 NEC Display Solutions of America has announced the addition of two blue laser phosphor models to its PX series integration projector portfolio.
The high-brightness laser projectors offer 20,000 hours of life built on mercury-free components and offer cinema-quality laser technology to the professional installation market.
The 6,000-lumen PX602WL (WXGA resolution) and 6,000-lumen PX602UL (WUXGA resolution) single chip DLP laser projectors feature image quality utilizing unique NEC patented picture enhancements. Designed not only for corporate and education environments, these projectors are durable and produce a long-lasting image which opens up new applications in retail, digital signage, simulation and theme parks, the vendor said.