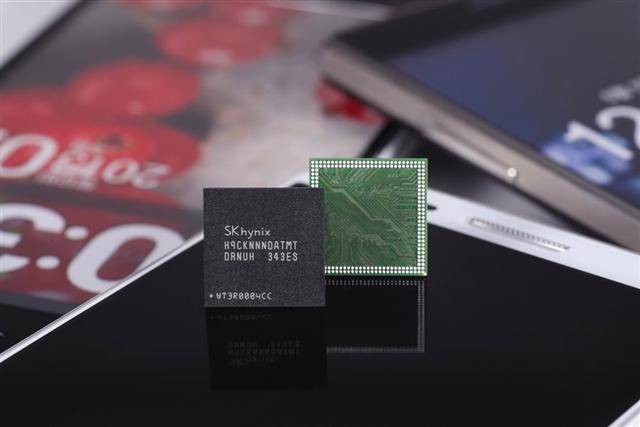 SK Hynix has developed 6Gb low-power DDR3 (LPDDR3) using 20nm-class process technology. This product is a high-performance mobile memory solution that features low power consumption and high-density, ideal for premium mobile devices, according to the chipmaker.
Four 6Gb LPDDR3 chips can be stacked up and realize a high density of maximum 3GB solution in a single package. In consequence, this package reduces the operating power as well as the standby current by 30% and the height of the package becomes thin compared to SK Hynix' 4Gb-based one. In addition, it works at ultra low-voltage of 1.2V thus it satisfies low power consumption which mobile applications demand, according to the vendor.
The SK Hynix 6Gb LPDDR3 works at 1866Mbps, and with a 32-bit I/O it processes up to 7.4GB of data per second in a single channel, and 14.8GB in a dual channel. It can be provided in a form of package-on-package (PoP) to mobile devices.