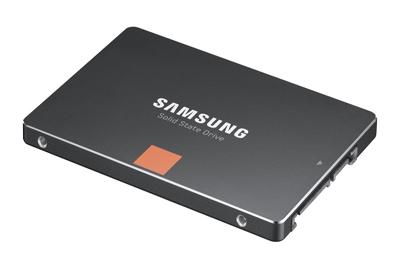 Samsung Electronics has announced its new lineup of SSDs designed for use in personal computers. The new series supporting SATA 6.0 gigabit-per-second (Gb/s) interface comes in two tracks: one for general computing purposes and another an advanced lineup dubbed 'PRO' for serious users.
The new SSD line uses Samsung's MDX controller. The premium class 840 PRO provides 100,000 input/output per second (IOPS) for random read and 90,000 IOPS for random write. Benchmark test on the overall system performance unveiled a three-fold advancement when applying the 840 PRO in place of a conventional hard disk drive.
The new 840 series will be available globally from mid October through retail channels.