Nvidia GeForce GTX 680 graphics card
Photo: Company [Mar 29, 2012]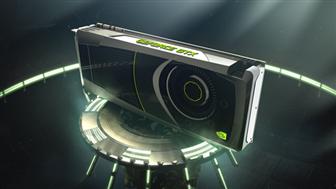 Nvidia has launched the first GPUs based on its next-generation Kepler graphics architecture.
The Nvidia GeForce GTX 680 GPU is for desktop gaming, while the new lineup of GeForce 600M GPUs is meant for ultrabooks.
Kepler is based on 28nm process technology and succeeds the 40-nm Nvidia Fermi architecture, which was first introduced into the market in March 2010.
Compared with the closest competitive product, the GeForce GTX 680 GPU is more than 300% faster in DirectX 11 tessellation performance and up to 43% faster in cutting-edge games, yet consumes 28% less power, the vendor claimed. It also provides twice the performance per watt of the GeForce GTX 580, the flagship Fermi-based processor that it replaces.
2H 2012 global TFT panel market forecast

Digitimes Research predicts there will be a total of 389 million large-sized TFT LCD panels shipped in 2H12, with 195 million in the third quarter and 194 million in the fourth quarter - with the total representing a 7.6% increase over the first half of this year.

Trends and shipment forecast for 2H 2012 smartphone market

Smartphone shipments in 2010 and 2011 both enjoyed growth of more than 60%. Growth will decelerate in 2012 due to the high base, as well as a slowdown in consumer spending in Western Europe.

Trends in Asia LED chip manufacturing industry

Asia is playing an ever more important role in upstream LED chip manufacturing. The region accounted for 80% of MOCVD demand in 2011 and will account for 90% in 2012, largely because Taiwan, Japan, South Korea and China are the major global centers for LED chip production.