Cree introduces XB-D LED
Photo: Company [Jan 13, 2012]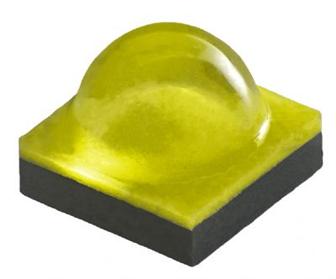 Driving the next generation of mainstream LED lighting adoption, Cree has introduced the breakthrough XLamp XB-D LED. The first LED based on a new Cree technology platform, the XLamp XB-D LED ushers in a new era of price-performance for lighting-class LEDs. This LED can simplify designs, ultimately removing a key barrier to widespread LED implementation - up-front system cost, the vendor said.
The XB-D LED delivers twice the lumens-per-dollar of other LEDs, in the industry¡¦s smallest lighting-class footprint of 2.45 mm x 2.45 mm, Cree said. The XB-D LED is 48% smaller than the XLamp XP package and ideal for lighting applications where high lumen density and compact light sources are required. Leveraging Cree's proven silicon carbide technology and expertise, the XB-D LED delivers up to 139 lumens and 136 lumens/watt in cool white (6000K) or up to 107 lumens and 105 lumens/watt in warm white (3000K), both at 350 mA and 85 degrees Celsius.
2H 2012 global TFT panel market forecast

Digitimes Research predicts there will be a total of 389 million large-sized TFT LCD panels shipped in 2H12, with 195 million in the third quarter and 194 million in the fourth quarter - with the total representing a 7.6% increase over the first half of this year.

Trends and shipment forecast for 2H 2012 smartphone market

Smartphone shipments in 2010 and 2011 both enjoyed growth of more than 60%. Growth will decelerate in 2012 due to the high base, as well as a slowdown in consumer spending in Western Europe.

Trends in Asia LED chip manufacturing industry

Asia is playing an ever more important role in upstream LED chip manufacturing. The region accounted for 80% of MOCVD demand in 2011 and will account for 90% in 2012, largely because Taiwan, Japan, South Korea and China are the major global centers for LED chip production.