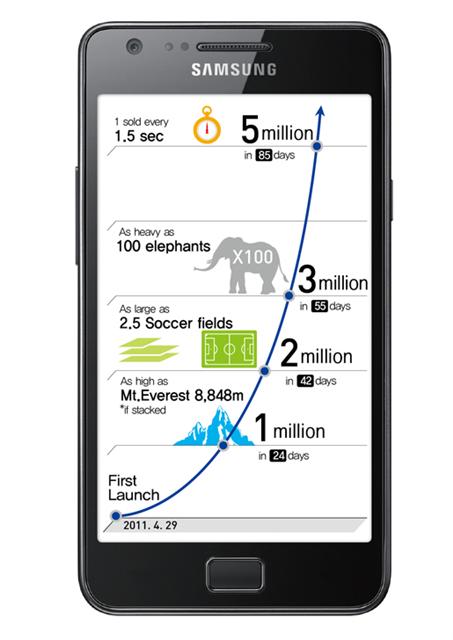 Samsung Electronics has announced that the Galaxy S2 has passed the five million global sales milestone.
The five million mark has been reached in 85 days, a rate which is 40 days faster than the original Galaxy took to reach the same sales mark. This rate is set to accelerate as the device has just been launched in China.
The Galaxy S2 is Samsung's flagship smartphone device; a thin (8.49mm) and lightweight dual-core smartphone that combines an unmatched Super AMOLED Plus viewing experience with incredible performance, all on Android.