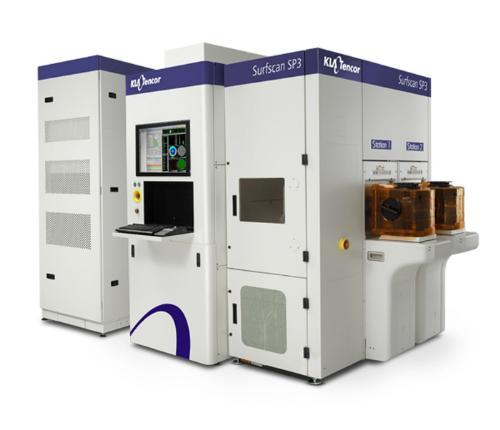 KLA-Tencor has announced a new generation in the Surfscan family of wafer defect and surface quality inspection systems: the Surfscan SP3. As the first unpatterned wafer inspection platform to incorporate deep-ultraviolet (DUV) illumination, the Surfscan SP3 systems feature advances in sensitivity and throughput over their predecessor, the Surfscan SP2XP. The Surfscan SP3 platform is also designed for extension to the next wafer size: 450mm.
The Surfscan SP3 system is designed to help develop and manufacture substrates for 28nm and sub-28nm devices. KLA-Tencor's engineers have built the Surfscan SP3 inspection system with the DUV sensitivity and throughput needed to reliably identify critical defects and surface quality issues inline during substrate manufacturing, the vendor said.
In the IC fab, manufacturers must also be able to monitor rough and smooth unpatterned films after deposition and chemical mechanical polish (CMP) to ensure that process tools are not adding defects. The Surfscan SP3 leverages its DUV wavelength, special apertures and multiple illumination and collection channels to address 28nm node requirements for defect detection and classification on blanket films at production speeds. The SP3 also offers a module that inspects the back side of wafers for defects that might deform the wafer shape during photolithography.