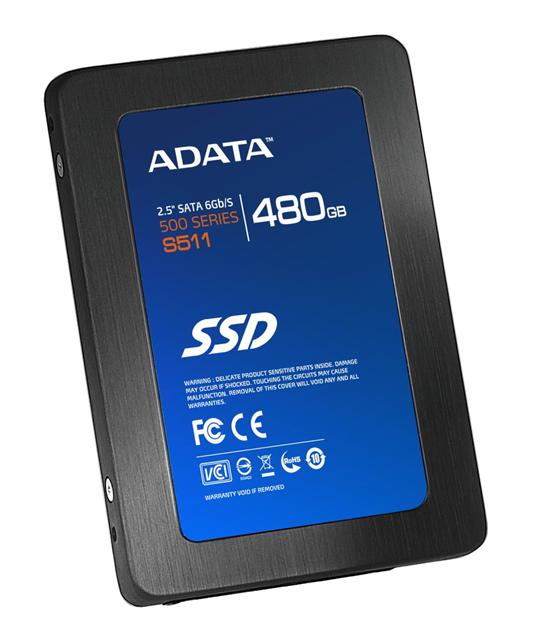 Adata Technology has launched its S511 SSD series, which employs the latest SATA 6Gb/s specification.

The S511 utilizes the new generation SandForce SF-2200 series chip, with native support for the SATA 6Gb/s platform. Its read and write speeds are twice that of SSDs using the older SATA2 specification, and in real world test simulations reached 550/520MB read and write speeds respectively, with 4K random write speeds as high as 60,000 IOPS, the vendor said.
Adata's S511 will be available in 60GB, 120GB, 240GB and 480GB capacities.