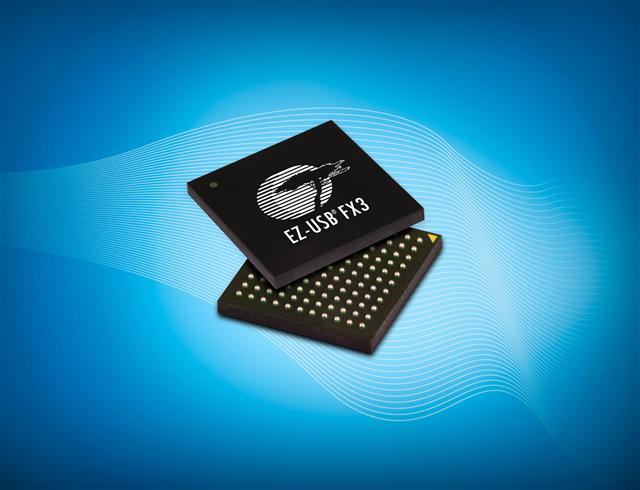 Cypress Semiconductor has introduced its first USB 3.0 controller, the EZ-USB FX3 targeted at video and imaging, printing, scanning and a variety of applications that need higher throughput than USB 2.0.
The new EZ-USB FX3 device is a flexible peripheral controller with a General Programmable Interface (GPIF II) that delivers a 5Gbps USB 3.0 data pipeline, a fully configurable ARM9 processor core and backwards compatibility with USB 2.0. With an internal bus architecture designed to operate at four times the USB 3.0 speeds, EZ-USB FX3 is ideal for moving large amounts of data extremely fast, the vendor said.
The EZ-USB FX3 controller is sampling now, and full production quantities are expected in September 2011. It is offered in 121-ball 10x10mm BGA package and in Industrial Temperature grade.