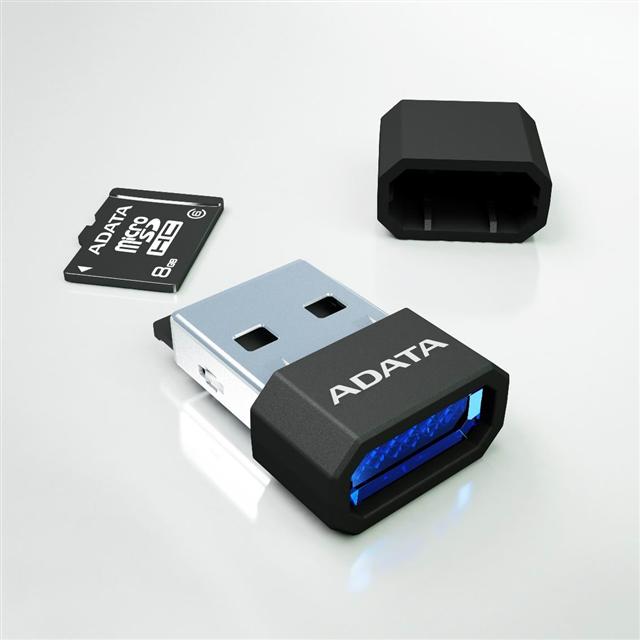 Adata Technology has introduced a new memory card reader series - ADATA microReader - an ultra-compact and stylish solution for data transfers between mobile phones and PCs via high-speed USB 2.0 interface.
Weighing just three grams and the size of a small coin, the new card reader can be plugged into the USB slot of a notebook without blocking the neighboring slots or getting in the way when the computer is stowed in a bag, according to Adata.
The microReader also features a stylish LED indicator that shines brightly when the device is in use, the vendor said.