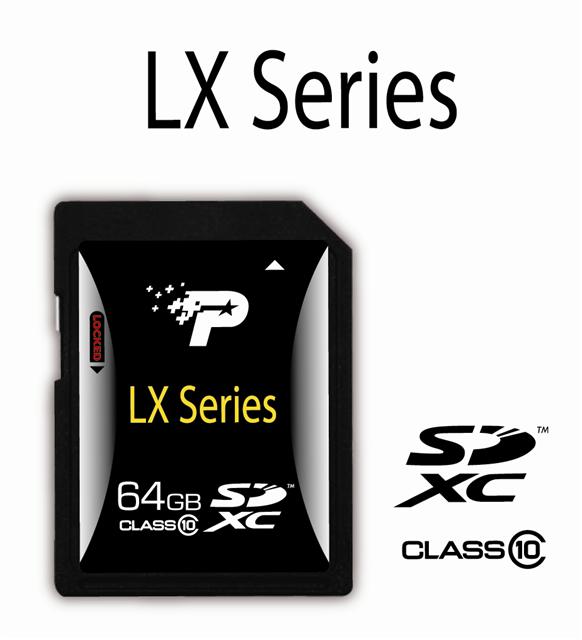 Patriot Memory has announced the immediate availability of its LX-series SDXC memory cards.
Available in 64GB capacity, the new Patriot SDXC card carries the UHS-I certification identifying these cards as having bus-interface speeds of up to 104MB/s and the ability to record HD video in real-time.
The SDXC standard provides a roadmap for card capacities up to 2TB. With UHS-I certification, Patriot LX Series UHS-I SDXC cards provide a minimum sustained write speed of 10MB/s, the company said.