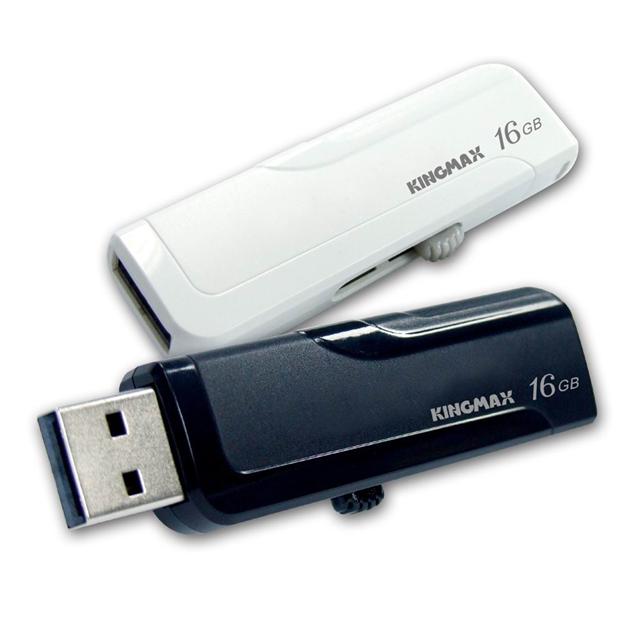 Kingmax has announced the addition of the PD-02 to its family of USB flash drives designed for consumer and small- to medium-size business users. The new portable drive comes with a simple streamlined design and is price-friendly, extending Kingmax' reach into the market where cost and simplicity matter.
Kingmax said its previous-generation PD-07 has received positive feedback thanks to the product's look of simplicity and affordable pricing. The new PD-02 maintains these attractive features, while adding a slide-out USB connector and anti-scratch body.
Featuring a USB 2.0 interface, the new Kingmax PD-02 is now available in 2GB, 4GB, 8GB and 16GB capacities.