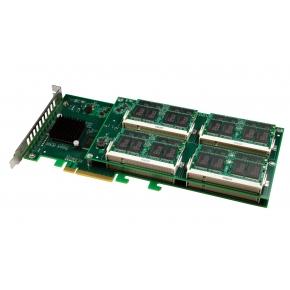 OCZ Technology has announced its Z-Drive R2 solid state drive (SSD) series, the second rendition of the original Z-Drive family.
The R2 delivers transfer rates up to 1.4 GB/s, while offering enhanced reliability and durability compared to mechanical hard drives, the company said.
The OCZ Z-Drive R2 can also provide cost savings when considering the total cost of ownership (TCO) versus complex and hard to maintain HDD infrastructures, it said. With capacities ranging from 256GB to 2TB, the R2 makes SSDs a viable alternative to large, power-consuming hard drive arrays.