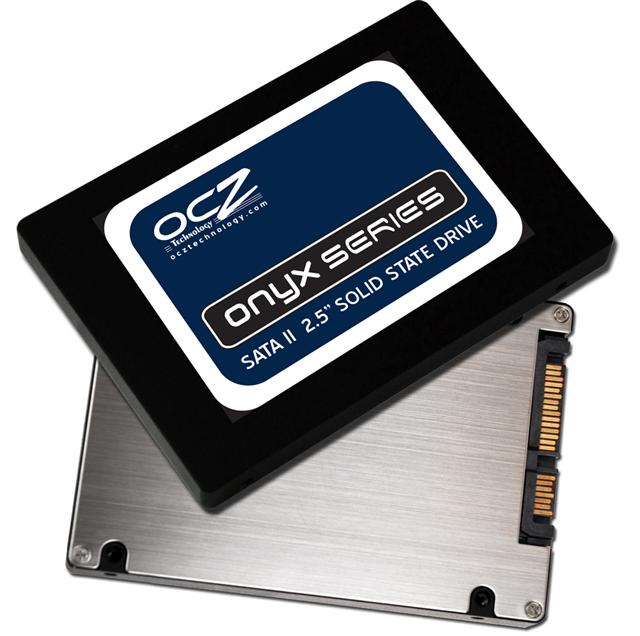 OCZ Technology has launched the OCZ Onyx series, a SATA2 2.5-inch SSD series, for under US$100.
The OCZ Onyx SSD features HDD-dominating access times, up to 125MB/s read and 70MB/s write speeds, and 64MB of onboard cache. Available first in 32GB capacity, the new OCZ drives are ideal for use as a boot up drive or for mobile PCs and Netbooks as a hard drive replacement.
OCZ's Onyx SSD ships with a three-year warranty, and with a mean time before failure (MTBF) rating of 1.5 million hours.