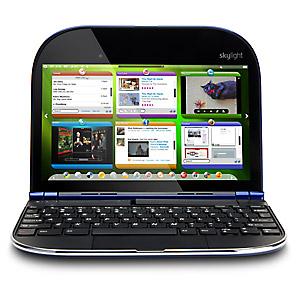 Lenovo's Skylight is a 10-inch mobile HD device with a web-optimized interface that lets users enjoy the web and rich media while traveling.
Skylight is equipped with an ARM-based Qualcomm Snapdragon processor with 20GB storage on device and 2GB online. The device also features native support for Wi-Fi and 3G connection.
Lenovo will launch the device in spring of 2010.