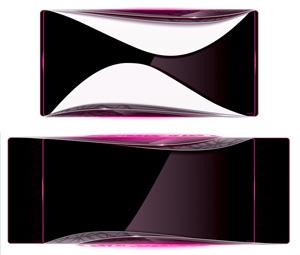 Asustek has showcased a concept project called Waveface, based on cloud computing at CES 2010.
One of the products - Waveface Casa is a large widescreen display that acts as both entertainment center and Internet portal.
When not in use, a flexible, decorative cover obscures most of the screen, only exposing small areas that display contextually-relevant information.