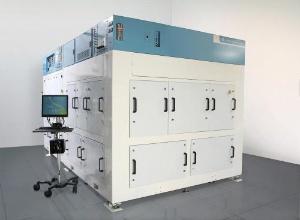 Applied Materials has launched its Applied Reflexion GT system for advanced metal CMP applications. Key to the new system is its dual-mode architecture, enabling two wafers to be processed simultaneously on each platen using independently-controlled Titan Contour polishing heads.
Applied said the system's dual-wafer design sets new benchmarks in CMP performance and productivity, delivering superior profile control and 60% higher throughtput than competing systems.
The Reflexion GT also dramatically cuts consumables cost, requiring up to 30% less slurry and processing twice as many wafers per polishing pad.
The Reflexion GT system is available now for copper interconnect planarization and has demonstrated extendibility to tungsten applications.