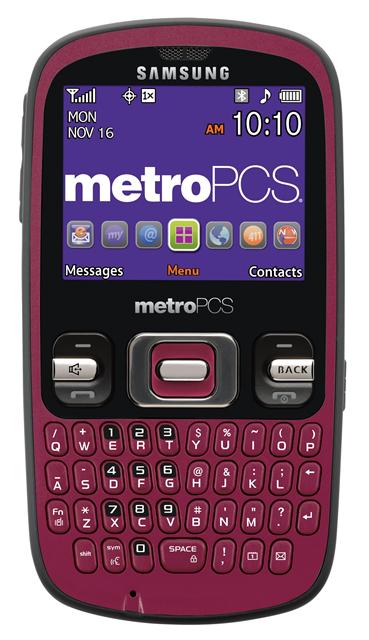 The Samsung Freeform (SCH-r350) boasts a 2.2-inch QCIF color display and the four-row QWERTY keyboard with multiple messaging options. The Freeform also allows users to play individual music files or create full playlists, replicating a standalone MP3 player experience.
The handset features stereo Bluetooth wireless technology and an expandable memory up to 16GB.
This device is available now in red and will also be available in gray this December.