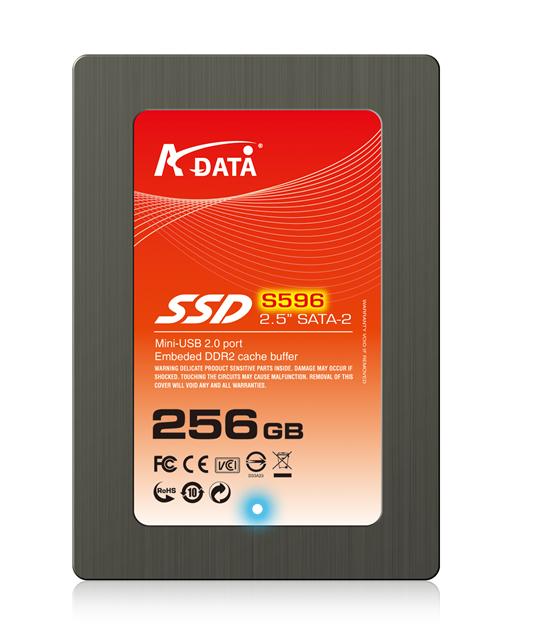 A-Data Technology has announced a 2.5-inch SATA2 SSD, the S596, that delivers a read speed of 250MB/sec and a write speed of 180 MB/sec.
The new A-Data S596 utilizes the next generation of flash technology and DDR2 SDRAM cache buffer to provide a fast boot-up time at 20 seconds on platforms running Windows 7, a 40% performance improvement compared to platform equipped with ordinary SSD, the company said.
Capacity available at 64-, 128- and 256GB, the S596 is in compliance with Windows 7 and Mac Snow Leopard, A-Data said. A mini USB port that comes with S596 extends the use of the SSD to become a secondary external hard drive.