Pall water reclaim system for PV industry
Photo: Business Wire [Jul 9, 2009]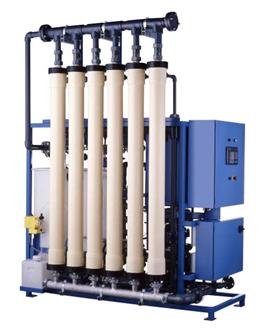 Pall, a supplier of filtration, separation and purification, will showcase eco-friendly products and systems for the photovoltaic (PV) industry at Intersolar in San Francisco, including a fully automatic water reclaim system for recovering over 90% of deionized water used during silicon ingot shaping.
The system efficiently and economically removes the resultant silicon fines without the need for chemical additives, providing essentially particle-free water for cost-effective recycling, the company said.
Pall said it will also display its range of products for the filtration and purification of process gases used in Czochralski (CZ) ingot pullers and in sputtering, thermal deposition and distribution equipment.
2H 2012 global TFT panel market forecast

Digitimes Research predicts there will be a total of 389 million large-sized TFT LCD panels shipped in 2H12, with 195 million in the third quarter and 194 million in the fourth quarter - with the total representing a 7.6% increase over the first half of this year.

Trends and shipment forecast for 2H 2012 smartphone market

Smartphone shipments in 2010 and 2011 both enjoyed growth of more than 60%. Growth will decelerate in 2012 due to the high base, as well as a slowdown in consumer spending in Western Europe.

Trends in Asia LED chip manufacturing industry

Asia is playing an ever more important role in upstream LED chip manufacturing. The region accounted for 80% of MOCVD demand in 2011 and will account for 90% in 2012, largely because Taiwan, Japan, South Korea and China are the major global centers for LED chip production.