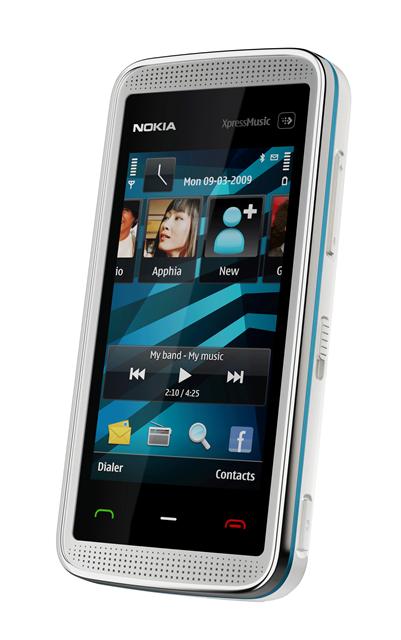 The Nokia 5530 XpressMusic is a compact device that supports a 2.9-inch widescreen display with a touch interface, and it has a stainless steel frame finish and comes in five colors, according to the vendor.
This device is a music player with 27 hours of playback time and a 4GB memory card for storing music and other media. It also features the pop-up Media Bar so music, photos, videos, Internet and on-line sharing applications such as Ovi Share, Flickr and VOX are just a touch away, the company highlighted.
The Nokia 5530 XpressMusic is expected to begin shipping in the third quarter of 2009 at an estimated retail price of 199 euro (US$279.56) before taxes and subsidies.