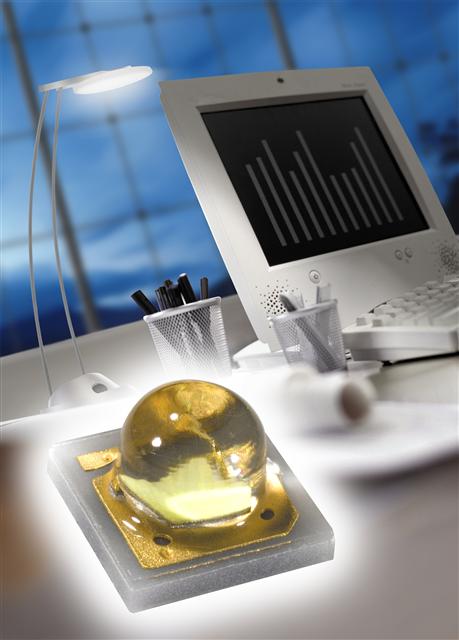 Osram's new ultra-white Oslon SSL LED is an 1W class LED and meets the requirements for use in general lighting. The new LED can be used as a replacement for halogen lamp in various applications.
Its package measure just 3x3 mm with luminous efficacy of 100 lm/W and 80 degree of beam angle.
In addition to ultra-white (5700-6500K), the LED is also available in neutral white and warm white with color temperature range from 2700-4500K.
At an operating current of 350 mA, the LED achieves brightness of 110 lm in ultra white, with maximum possible luminous flux of 130 lm at present, according to the company. At an operating current of 350 mA and a color temperature of 3000K, the LED achieves efficiency of 75 lm/W and a brightness of 85 lm. At an operating current of 700 mA, the LED brightness can reach 155 lm (warm white).